During an interview with CNBC's Jim Cramer, Randy Smallwood, the CEO of Wheaton, a prominent precious metals streaming firm, stressed the market's lasting impact on gold and silver. Smallwood emphasized that since gold and silver are among the oldest forms of money, they have inherent worth that is immune to political pressures.
Gold has been used as a timeless store and gauge of worth, according to Smallwood. Gold has maintained its relevance as a precious asset for thousands of years and is anticipated to remain so in the future since it is unique and hard to copy. The CEO underlined the enduring qualities of precious metals, emphasizing how they have maintained their value through political ups and downs.

In its most recent financial report, Wheaton revealed that its first-quarter sales came in at $214 million, somewhat less than the $235 million than analysts had predicted. According to the company's estimates, 320,000 to 350,000 ounces of gold are expected to be produced by the end of 2023. However, Smallwood was upbeat about Wheaton's prospects for expansion, predicting a 50% rise by 2027, or around one million ounces of gold.
In its capacity as a streaming firm, Wheaton gives money to mining companies in return for the right to pay less for metals. With this strategy, shareholders and investors have a lower-risk investment opportunity and may participate in the market for precious minerals without the inherent risks involved with mining operations.
The World Gold Council's head, Smallwood, acknowledged his own preference for silver. Due to the global shortage of silver mines, he added, silver is harder to locate than gold. Most silver is produced as a byproduct of lead-zinc mining, and the absence of new lead-zinc mines adds to the paucity of supply in the silver market. Despite the fact that the predicted spike has not yet occurred, Smallwood remarked that this supply-demand mismatch has raised the price of silver.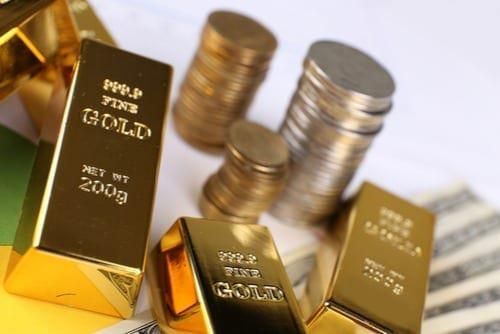 Insights from Smallwood shed light on the eternal appeal of gold and silver as assets that continue to enthrall investors looking for stability and long-term value in the constantly shifting financial environment.