I. What is the Sentinel Protocol?
Sentinel Protocol is a blockchain-based project that focuses on safeguarding information security and preventing cyberattacks. The team behind this project consists of cybersecurity experts, blockchain experts, and researchers, and it was established in 2018.
Sentinel Protocol's primary objective is to create a decentralized network security infrastructure utilizing machine learning and artificial intelligence-based threat analysis algorithms. The intention is to enable organizations and individuals worldwide to discover and share information about cyber threats.
One of the significant features of Sentinel Protocol is its decentralized nature. The community is responsible for searching and sharing information about cyber threats, rather than relying on a single organization or government entity. This approach helps ensure transparency and resilience against external attacks.
II. History of Sentinel Protocol
Sentinel Protocol was founded in 2018 by a team of cybersecurity experts, researchers, and blockchain professionals. The project started with the aim of creating a decentralized threat intelligence platform to combat the rising number of cyberattacks. The team recognized the need for a more secure and efficient way to share information about cyber threats, and blockchain technology provided the perfect solution.
The project's initial coin offering (ICO) was launched in May 2018 and raised $27 million. Sentinel Protocol then spent the next year developing and testing its platform, which included building partnerships with various organizations in the cybersecurity industry. In 2019, the project launched its mainnet and officially began offering its services to the public.
Since then, Sentinel Protocol has continued to expand its network and improve its technology. The project has received recognition from various industry experts, including being named as one of the top 10 most promising blockchain solution providers by APAC CIO Outlook in 2020. The team has also been active in promoting cybersecurity awareness and education, including through initiatives such as the Crypto Scam Database, which aims to prevent cryptocurrency fraud.
III. How does Sentinel Protocol work?
Report
Users can submit reports of suspicious network problems including malware, hacks, or online scams.
Verification
All data reported from the Sentinel Portal will be reviewed and validated by the project's security experts, also known as Sentinels.
Publish
Validated data will be published to the blockchain via TRDB so users have real-time access to community-sourced information on the latest security threats.
Reward
Rewards for valuable contributions by reporting threat intelligence data.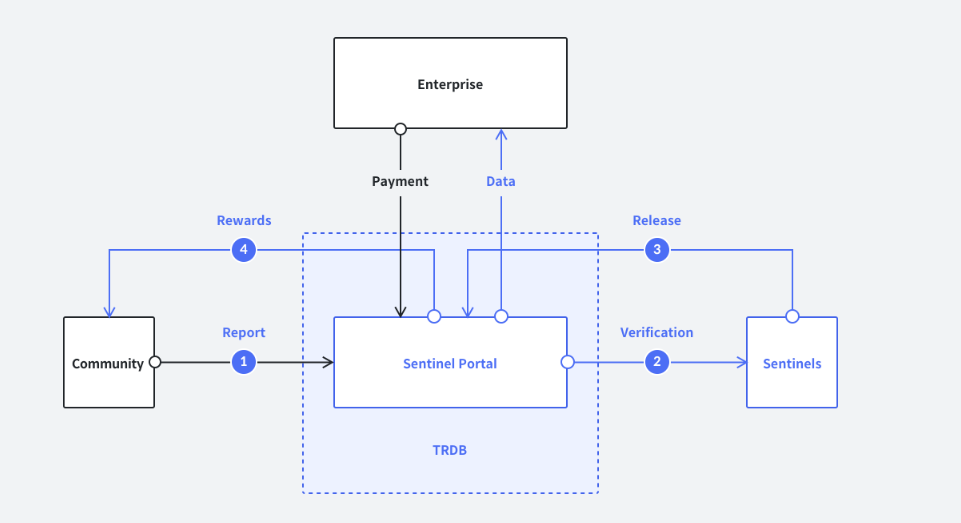 IV. Products in the Sentinel Protocol ecosystem
Threat Intelligence
Portal:

a platform that allows both individuals and companies to report, examine, and do research on shady network situations involving malware, hacking, phishing, and other cybersecurity breach activities.

TRDB (Threat Reputation Database):

The Sentinel Protocol ecosystem's TRDB (Threat Reputation Database) is where data about the most recent cyberthreats is kept. Through solutions for Defense Security and Threat Intelligence, the entire TRDB is made available to the public in real time.

Crypto Address Crawler System:

A system that uses the intrinsic algorithm of the protocol to gather information from malicious and non-malicious bitcoin addresses. Users can subscribe to real-time TRDB queries using the ICF API.

ICF API:

Allows users to subscribe to TRDB queries in real time. Using this API, TRDB can be integrated with any framework to protect crypto assets or to retrieve threat intelligence data.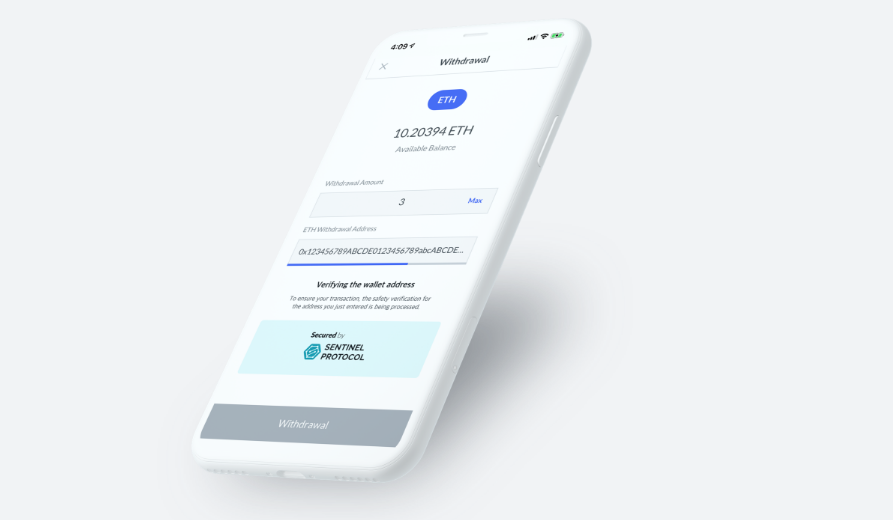 Defense Security
Sentinel Protocol dApp:

The application provides users with the ability to check in real time against crypto wallet addresses provided by the community and review the risk associated with the specified wallet address.

UPPward:

An extension that can flag phishing URLs and malicious wallet addresses to protect Internet users.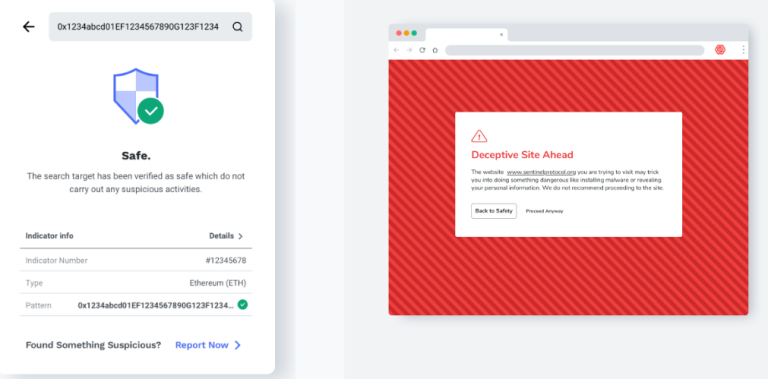 Data Analysis Tools
CATV (Crypto Analysis Transaction Visualization):

The CATV (Crypto Analysis Transaction Visualization) tool helps you identify suspect flow behavior, such as drops or interactions with banned wallets, by monitoring the incoming and outgoing transactions of checked wallets. a record in TRDB.

CARA (Crypto Analysis Risk Assessment):

Crypto Analysis Risk Assessment, or CARA, is a tool that uses the learnt characteristics of both known fraudulent wallets and trustworthy wallets to categorize the risk level of cryptocurrency addresses.
V. What is UPP Token?
1. Detailed Information about UPP Token
UPP is the primary currency on the Sentinel Protocol platform.  This currency is used to reward community members who help with the identification and evaluation of risks as well as to pay fees for using cybersecurity services on the platform. an online danger. By doing this, the security system will be strengthened and user safety will be guaranteed.
Name: Sentinel Protocol Token

Symbol: UPP

Blockchain: Ethereum

Standard: ERC-20

Contract: 0xc86d054809623432210c107af2e3f619dcfbf652

Type: Utilities

Total Supply: 500,000,000 UPP

Current Circulating Supply: 328,093,657 UPP
2. UPP Token Allocation
UPP tokens will be allocated as follows:
Uppsala Foundation: 15%

Business Development: 15%

Reserved Allocation: 8%

Advisor: 2%

Early Contributor: 30.7%

Public Contributor: 29.3%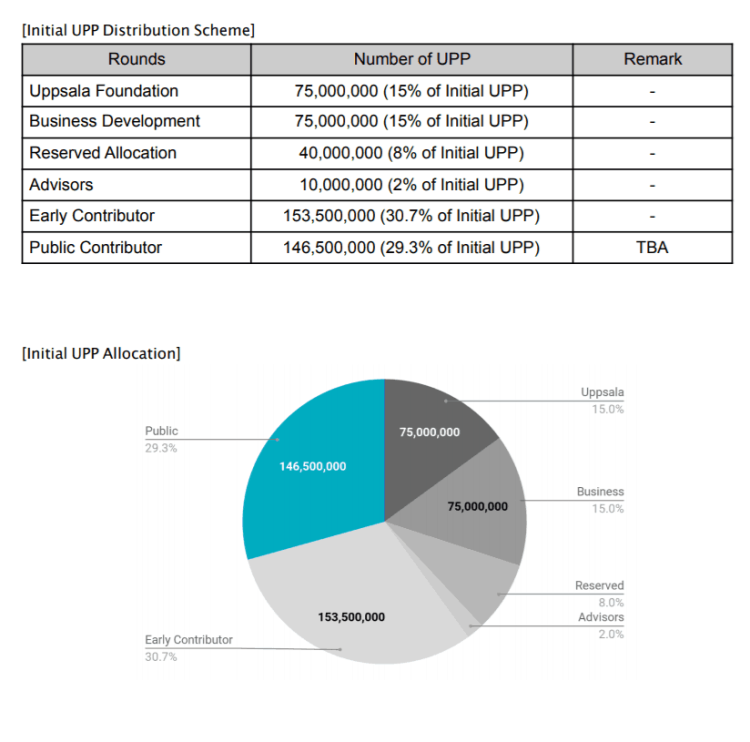 3. Use Cases of UPP Token
UPP Token has several use cases, including:
Threat Reputation Database:

UPP Token is used to access the Threat Reputation Database, which is a decentralized database of information on cybersecurity threats. The database is constantly updated by the Sentinel Protocol community and provides real-time threat intelligence to users.

Crypto Analysis:

UPP Token is used to access Sentinel Protocol's Crypto Analysis service, which provides real-time analysis of blockchain transactions to identify and prevent fraudulent activity. This service is particularly useful for cryptocurrency exchanges and other businesses that deal with cryptocurrencies.

Security Services:

UPP Token is used to access Sentinel Protocol's various security services, including vulnerability assessments, penetration testing, and incident response. These services are designed to help businesses identify and address cybersecurity risks before they can be exploited by cybercriminals.

Rewards and Incentives:

UPP Token is used to reward users who contribute to the Sentinel Protocol community by identifying and reporting cybersecurity threats. These rewards incentivize users to actively participate in the community and help improve the overall security of the network.
VI. How to earn & own UPP Token?
UPP tokens can be bought and traded on several cryptocurrency exchanges, including Bithumb, BitMax, Upbit, and Coinone.
VII. Which Crypto Wallets are suitable for UPP Token?
UPP is a token built according to ERC-20 standards, so you can store them on wallets that support the Ethereum network such as: Metamask, Trust Wallet, Coinbase Wallet, Math Wallet, Coin98 Wallet, hardware wallets, etc.
VIII. UPP Token Recent Developments
updating…
IX. Teams, Funds & Partners of UPP Token
1. Team
The creators of the Sentinel Protocol have recognized that there is a significant difference in the level of protection against security threats between individual and business users. While businesses can afford to spend a significant amount of money to ensure their IT security, individual users may not have the same resources at their disposal.
A report by the SANS Institute in 2016 showed that financial institutions spent around 10-12% of their annual budgets on cybersecurity. Another report by Cybersecurity Ventures predicts that the market for security systems in this sector will grow by $1 trillion between 2017 and 2021 due to the increasing severity of cybercrimes.
The Sentinel Protocol was developed after the 2016 DAO incident, which was the first major blockchain security incident. The team of experts behind the Sentinel Protocol includes Patrick Kim, the founder and CEO, who has experience with companies like Cisco, Palo Alto Networks, Fortinet, F5 Network, and Darktrace. Other team members include XM Park, John Kirch, Dayol Lee, and Guo Feng, who have experience with companies like F5 Networks, Darktrace, Softbank, Accenture, and NCS.
2. Investment Funds
updating…
3. Partners
updating…
Conclusion
The above is Waytrade's comment on the Sentinel Protocol project which is our personal opinion, this is not investment advice at all. Investors should be responsible for their own decisions. 
___
Please continue to read new articles here about merchandise assessed by Waytrade.