I. What is DeepBrain Chain?
DeepBrain Chain (DBC) is a decentralized computing platform for artificial intelligence (AI) related products and services built and developed on top of NEO's blockchain technology. The system will pay everyone in the platform 70% of the money for their computing activity in order to help AI firms solve challenges. Its goal is to provide a low-cost computing platform for AI. By separating data ownership from data usage, the organization will pay just 30% for efficient operations and security, maximizing the value of the data while protecting data privacy.
II. History of DeepBrain Chain
DeepBrain Chain (DBC) was founded in 2017 by CEO Feng He, with the aim of providing a decentralized AI computing platform for enterprises. The project conducted an initial coin offering (ICO) in December 2017, raising over $11 million in funding.
In January 2018, the team launched the DeepBrain Chain Testnet, followed by the Mainnet release in June 2018. The Mainnet launch was seen as a significant milestone for the project, as it signaled the official release of the platform to the public.
Since then, DeepBrain Chain has been working to onboard more clients and partners to its platform, with a focus on providing AI computing solutions to a range of industries, including finance, healthcare, and autonomous driving.
In 2019, the project announced a partnership with Huawei Cloud, one of the largest cloud service providers in the world. The partnership aimed to bring DBC's AI computing power to Huawei Cloud customers, while also allowing DBC to expand its reach to a wider audience.
In 2020, DeepBrain Chain announced a strategic partnership with SingularityNET, a decentralized AI marketplace. The partnership aimed to combine DBC's computing power with SingularityNET's AI algorithms to create a more efficient and decentralized AI ecosystem.
III. Striking Features of DeepBrain Chain
Low Cost:

DeepBrain Chain rewards users that assist the platform in resolving challenging AI-related challenges with up to 70% of money, saving businesses up to 70% in processing costs.

Good security:

By separating data ownership from data usage rights through the use of smart contracts, DeepBrain Chain is a good security platform.

Solve challenging issues quickly:

Due to the global dispersion, when a corporation encounters a challenging issue that it cannot always resolve, it can ask all of the network nodes to work together to find a solution. As a result, challenging issues are resolved considerably more quickly.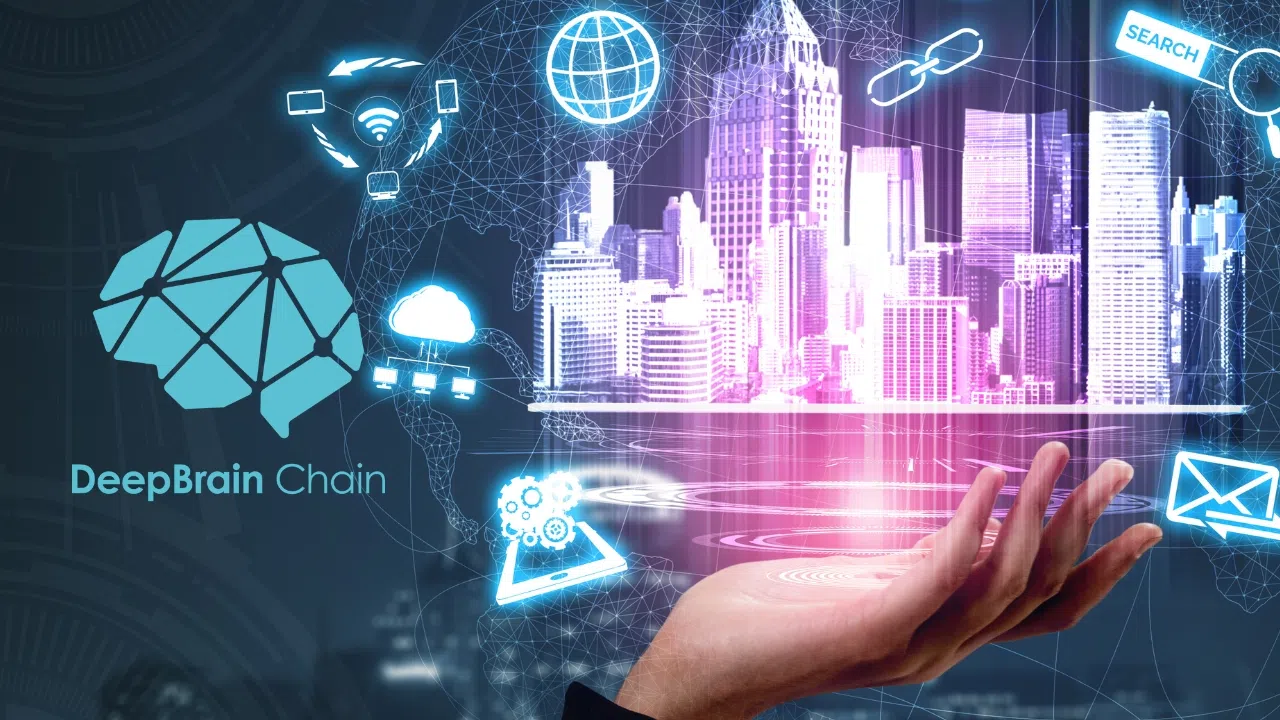 IV. Core Technology of DeepBrain Chain 
DeepBrain Chain uses blockchain technology to build a distributed ecosystem that rewards participation in processing data for AI. The ecosystem contains some competent nodes who can use their skills to produce DBC coins. Because no additional hardware is needed to access and process the numerous computations involved, decentralized networks drastically save costs for developers. Through the scalability of blockchain, it also significantly improves the scalability of AI development. High processing power and lower costs will make it easier for many AI companies to employ AI in related technologies, which will help spur growth. Here are some salient features of DeepBrain Chain.
V. What is DBC?
1. Detailed Information about DBC
DeepBrain Chain (DBC) is a decentralized AI computing platform built on blockchain technology. Its goal is to provide a cost-effective and decentralized solution for AI developers and businesses to build and deploy AI models. DBC utilizes blockchain technology to create a secure and transparent environment for data sharing, while also providing computing power and storage resources through a distributed network. The DBC token is used as the currency for payments on the network and to incentivize users to contribute computing power and data.
2. DBC Allocation
The total supply of DBC tokens is 10 billion, with 2.1 billion allocated for the token sale, 1.5 billion for community development, and 6.4 billion for the foundation, team, and advisors. The token sale was held in December 2017 and raised $11.5 million in ETH.
3. Use Cases of DBC
DBC has several use cases, including:
AI model training: DBC provides a decentralized platform for developers to train their AI models using computing power and storage resources from the network.

Data sharing: DBC allows businesses and individuals to share their data on the network in a secure and transparent manner.

AI model marketplace: DBC's AI model marketplace allows developers to buy and sell pre-trained AI models, making it easier and more cost-effective to develop new AI applications.

Payment system: DBC's token serves as a payment system for transactions on the network, incentivizing users to contribute computing power and data.
VI. How to earn & own DBC?
Currently, you can buy, sell or trade DBC coins at 6 exchanges around the world including Huobi, Gate.io, Kucoin, Lbank, Bitbns, Allcoin through mainly BDC/BTC, BDC/ETH pairs. In which the trading volume at Huobi and Gate.io is the largest
VII. Which Crypto Wallets are suitable for DBC?
Since DeepBrain Chain is developed based on NEO's blockchain platform, wallets that store DBC Tokens can be downloaded at https://neo.org/download
In addition, if you are a regular trader, you can keep DBC coin directly on the e-wallets of the exchanges. If you are a long-term investor and do not need to trade often, you should use the separate wallets that we have suggested for you above.
VIII. DBC Recent Developments
IX. Teams, Funds & Partners of DBC
1. Team
2. Investment Funds & Partners
DeepBrain Chain has received investments from several venture capital firms, including:
Gobi Partners

Qianhai Fund of Funds

Jiuyou Capital

Hua Capital
DeepBrain Chain has partnered with several companies to advance their mission of providing a decentralized AI computing platform. Some of their notable partners include:
Microsoft

Huawei

China Mobile IoT

Lenovo

China Unicom

China Telecom

Tencent

SingularityNET
Conclusion
The above is Waytrade's comment on the DeepBrain Chain project which is our personal opinion, this is not investment advice at all. Investors should be responsible for their own decisions. 
___
Please continue to read new articles here about merchandise assessed by Waytrade.