Warner Music Group and Polygon Labs have collaborated to introduce an innovative music accelerator initiative. The primary objective of this program is to drive innovation in the realm where Web3 and music intersect. By providing support to developers and decentralized applications (dApps) on the Polygon network, the program aims to foster advancements in this space.
A cooperation between Warner Music Group and Polygon Labs has been established to introduce a cutting-edge music accelerator program. By supporting developers and decentralized apps (dApps) on the Polygon network, the program seeks to promote innovation at the nexus of music, technology, and Web 3.
The initiative is primarily looking for businesses and entrepreneurs in the music and technology sectors, with a focus on Web3 technologies, according to the news release. The partnership between Warner Music Group and Polygon Labs demonstrates their dedication to investigating blockchain technology and supporting decentralized music ventures.
Who will Benefit from the Warner Music and Polygon Lab Music Accelerator Program?
In their list of top priorities for their music accelerator program, Warner and Polygon include helping businesses that want to revolutionize the decentralized distribution of music. They also put an emphasis on developing artist-fan networks, looking into on-chain ticketing options, and looking into business prospects in collectible music-related products. To improve the chances of success, these initiatives will be built on the Polygon blockchain.
The program's application procedure is open and accepting submissions at any time. The chosen ideas will receive funding from Warner Music and Polygon Labs after being chosen. Additionally, they will have access to the vast networks of both companies, gaining mentorship, strategic advice, and help with marketing and promotion.
Applications will be regularly examined, and projects must produce pitch decks, show signs of development, and give information about how the cash will be used. Successful projects will meet with WMG and Polygon Labs every three months to deliver updates, assess progress, and get strategic input.
Overall, the chosen projects will receive cash from WMG and Polygon Labs as well as the chance to get advice and meet with professionals in the blockchain and music industries.
Warner Music Group and Polygon are significant players in the Web3-based music sector
In order to penetrate the Web3 market, Warner Music Group teamed up with OpenSea in October 2022. In order to decentralize intellectual property rights and include fans, they worked with Probably Nothing to introduce the "NFT Label Pass" collection. In this investigation, musicians like Ed Sheeran and Madonna are included.
By collaborating with Splinterlands to develop play-to-earn games and by building a park with a musical theme in The Sandbox Metaverse, WMG increased its blockchain presence.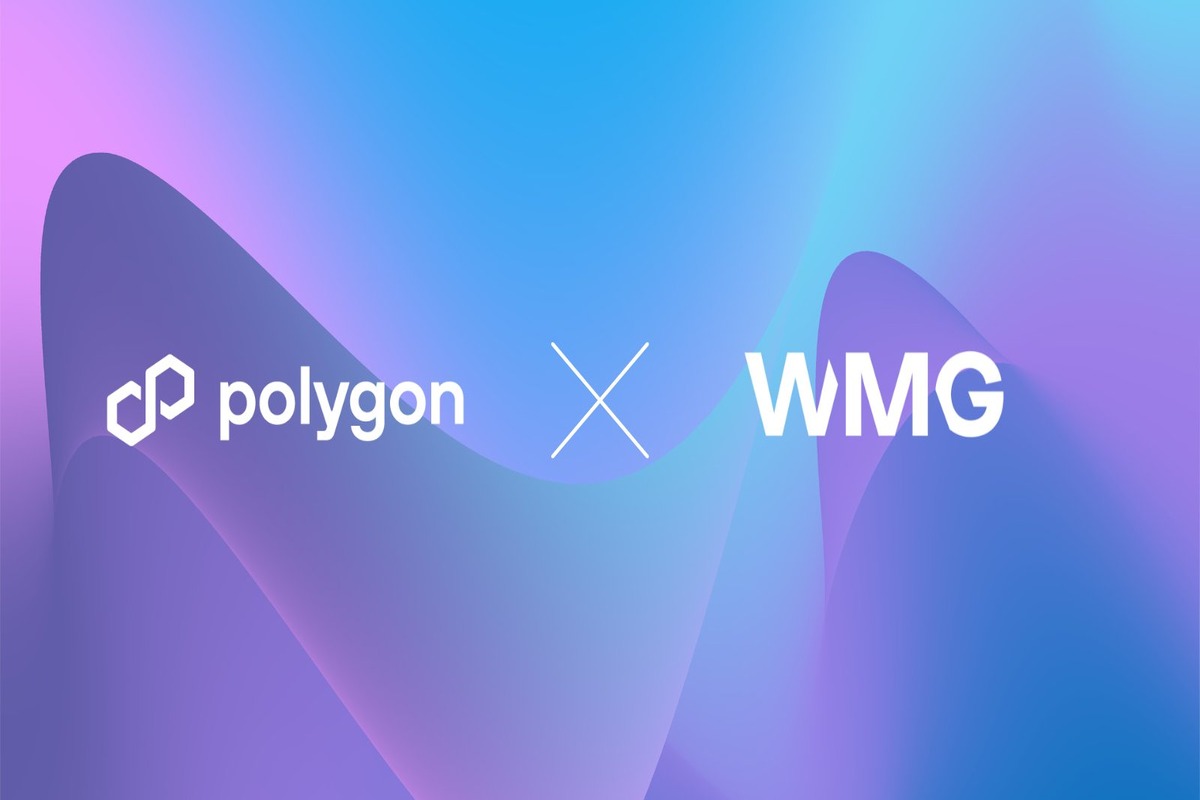 In the previous year, Polygon collaborated with Starbucks, Reddit, and Nike. Additionally, it collaborated with Mastercard to launch NFTs and a training program for prospective Web3 musicians.