TikTok has established a strategic alliance with Atome, a famous "buy now, pay later" (BNPL) service, in an effort to support its e-commerce efforts in Southeast Asia. Through this partnership, clients on TikTok Shop will have a simple and adaptable payment option that will enable them to stretch out postponed payments across three or six months.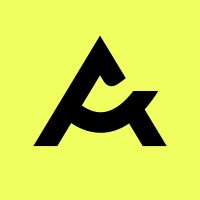 Atome, the BNPL division of Advance Intelligence Group, a Singapore-based fintech company, has substantial support from influential investors including SoftBank Vision Fund 2 and Warburg Pincus. With this recently established relationship, TikTok hopes to promote merchants and other small companies using its platform while also accelerating development in the e-commerce sector.

TikTok Shop's e-commerce head for strategy and special projects, Jonathan Low, expressed enthusiasm for the addition of Atome as a payment option, highlighting how it has the ability to advance e-commerce and support businesses of all sizes. Atome's head of commercial William Yang reiterated this view and emphasized their eagerness to support TikTok in empowering companies.
This collaboration occurs as TikTok places a strategic emphasis on expanding into other markets. TikTok has issues in the United States, which is still its biggest market, since Montana became the first state to ban the app and India had already done so before. In order to compete with established companies like Sea's Shopee and Alibaba's Lazada, TikTok has been actively growing its e-commerce business in Southeast Asia.
The CEO of TikTok has promised to spend "billions of dollars" in Southeast Asia over the next years as part of the company's commitment to the area. The platform has over 325 million monthly users in the area as of April, reiterating its promise as a profitable market for the growth of e-commerce.
Only a month ago, TikTok revealed a sizable $12.2 million investment program intended to aid more than 120,000 small and medium-sized enterprises in their online selling initiatives. The investment includes financial awards, instruction in digital skills, and advertising credits to support enterprises and promote economic expansion.
TikTok Shop hopes to improve the purchasing experience for its Malaysian consumers by integrating Atome's BNPL service while also solidifying its place as a major participant in the growing Southeast Asian e-commerce market. The collaboration is anticipated to open up new doors for both consumers and companies, promoting a vibrant and active online economy.