As competition in the electric vehicle (EV) industry heats up, Tesla has introduced more inexpensive versions of its Model S and Model X automobiles in the U.S. According to information on Tesla's official website, the newly introduced variations of both models are $10,000 less expensive than their conventional equivalents.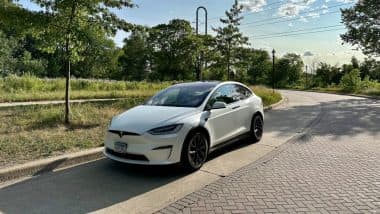 The beginning price for the Model X Standard Range has been reduced from the normal Model X's $98,490 pricing to $88,490. The driving range of the Model X's more affordable model ranges from 255 to 269 miles. The basic Model X, in contrast, has a range of 330 to 348 miles and somewhat higher acceleration abilities.
Similarly, the usual price of the Model S Standard Range has been reduced from $88,490 to $78,490. The regular Model S delivers a range of 375 to 405 miles, while the more inexpensive Model S version claims a driving range of 298 to 320 miles.
Tesla is prepared to sacrifice profitability in its quest to increase market share and boost car sales. The firm, run by billionaire businessman Elon Musk, recently posted Q2 profits with an operating margin of 9.6%, which was the lowest margin in the previous five quarters.
As more and more international manufacturers release their own electric cars, escalating the competitive environment, Tesla's move to provide more affordable choices is in line with its larger objective of assuring pricing competitiveness.
Tesla has just reduced costs for its Model Y and Model 3 cars in the Chinese market, continuing its continuous approach to pricing changes.
The automotive industry is anticipating the imminent mass production of Tesla's Cybertruck in the approaching year, which might possibly revive interest in the Model S and Model X, two of the company's previous vehicle models.