The Central Bank of Korea (BOK) and KEB Hana Bank of South Korea have established a cooperation to take part in the CBDC Proof of Concept initiative. Together, the two organizations will investigate the possibilities of Central Bank Digital Currencies (CBDCs), establish a currency system based on blockchain technology, and conduct research on tokenized deposits as part of this partnership.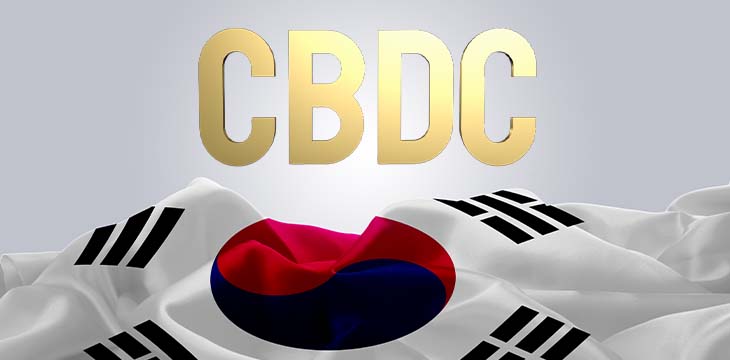 While they strive to improve on the architecture of traditional stablecoins to prevent any possible price fluctuation, central banks worldwide have drawn inspiration from popular stablecoins in their quest of CBDC innovation. Maintaining a constant value for their CBDCs and preventing the swings seen by other stablecoins, such the USD-pegged USDT, is one of the key concerns for central banks.
In a study earlier this year, the Bank for International Settlements (BIS) stressed the significance of tokenized deposits as a workable substitute for stablecoins in the financial and banking sectors. The BIS emphasized that tokenized deposits that are settled in central bank currency and run on blockchain-powered platforms are less likely to vary from their intended exchange values, hence strengthening "singleness of money." Tokenized deposits also have the potential to improve functionality by introducing contingent execution and composability of transactions via the use of programmable ledgers.
The BOK has started its CBDC initiative after taking these suggestions to heart, and Hana Bank's involvement shows how serious the bank is about investigating the possibilities of tokenized deposits in the quickly changing financial world.
Commercial banks in South Korea are becoming more and more interested in tokenized deposits since they are seen as a new financial hot issue. The importance of these deposits in the banking sector was further emphasized in the BIS report from April, which was co-authored by Hyun Song Shin, a former economic counselor to the South Korean government.
Hana Bank has invested in blockchain-powered real estate and made investments in research pertaining to the cryptocurrency industry. Hana Bank has been actively experimenting with blockchain technology for over five years. The BOK and Hana Bank's partnership presents the banking industry in South Korea with significant potential to play a key role in the growth of tokenized deposits and CBDCs.
Hana's Management Research Institute predicts that the domestic security token market in South Korea would develop significantly over the next year, reaching a value of around $27 billion amid increased interest in and research into this field.
South Korea's joint initiatives have the potential to affect the future of financial transactions and payment systems in the nation as central banks and commercial organizations continue to develop in the field of digital currencies.