Many investors began to second-guess their choices after the sudden collapse of FTX exchange caused severe losses for a number of the platform's affiliated enterprises. However, Sequoia Capital partner and American venture investor Alfred Lin has defended the company's investment in FTX.
Sequoia Capital lost more than $213 million as a result of their investment in FTX. However, Lin has said that the choice to invest was appropriate in light of the situation at the time. He said that he would suggest the investment if given the chance to assess FTX once again.
Lin highlighted Sequoia's detailed analysis, saying, "I looked at the work we conducted in 15 different ways. We most likely would have invested again. Sequoia's access to the platform's data revealed no indicators of questionable behavior or warning signs.
Sequoia Capital, a well-known venture capital company with around $85 billion in assets under management, has made investments in a number of significant technological startups, including some in the cryptocurrency field. Two of its funds were set aside for FTX and FTX US investments.
The now-defunct cryptocurrency exchange had received a $150 million investment from the Global Growth Fund III, or around 3% of the fund's total capital. The Capital Global Equities Fund also invested $63.5 million, or 1% of its portfolio, in FTX and FTX US.
Sequoia received a letter after FTX's demise describing its FTX investments as "complete losses." The company admitted that taking risks is a necessary component of doing business, with some investments producing unexpectedly favorable results while others had negative effects.
Lin stressed the importance of measured risk-taking and founder confidence in Sequoia's investing concept. Even while certain investments may not turn out as planned, the company is nonetheless excited about the idea of cryptocurrency.
Sequoia Capital has continued to pursue further cryptocurrency investments despite the FTX debacle. Lin emphasized that the company is still quite enthusiastic about the possibilities in the cryptocurrency market.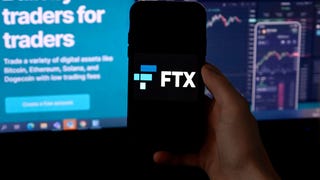 It is important to note that Sequoia had difficulties in addition to financial losses as a result of FTX's demise. Some of the platform's insolvent customers are bringing legal actions against Sequoia, Paradigm, and Thoma Bravo, some of the platform's funders.
Sequoia Capital is still dedicated to its investment approach and is still looking for possibilities in the cryptocurrency sector, despite the failures encountered with FTX.