Extreme heat waves in Europe in the summer of 2022, which were followed by wildfires, droughts, and deaths, have highlighted the terrible real-world effects of such weather occurrences. The implications of climate change are becoming more and more obvious, and the workplace is not exempt from their influence.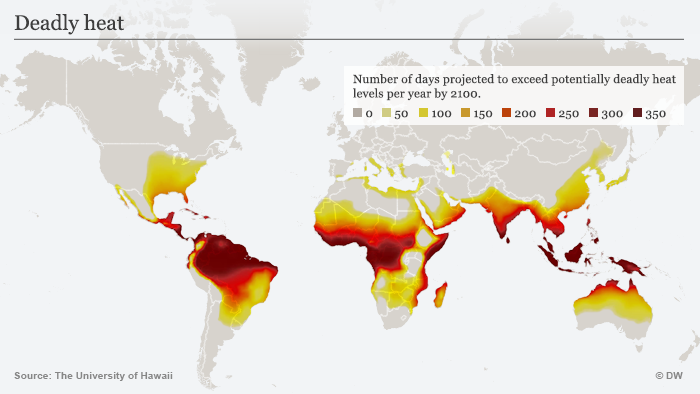 The UK's Met Office predicts that by 2070, summers would be 1 to 6 degrees Celsius warmer than they are now, with a possible 60% reduction in rainfall. A rise in global heat waves due to climate change is another prediction made by the Met Office. According to recent statistics from the World Meteorological Organization, there is a 98% chance that at least one of the next five years will be the hottest on record, as well as the whole five-year span. The UK just had its warmest June on record.
In a recent research, the Institution of Mechanical Engineers (IMechE) discussed the effects that increasing temperatures may have on workers. The investigation stressed the significance of thermal comfort in the workplace since a decline in morale, productivity, health, and safety may result from failing to attain it. Warmer working conditions provide a number of difficulties, including a higher risk of accidents because to impaired cognitive function.
Beyond people, equipment, facilities, and buildings are also affected by the effects of increasing temperatures, which reduces economic output and has an effect on both domestic and global economies. According to a survey by the International Labour Organization (ILO), the industries most impacted by heat stress are construction and agriculture, which are predicted to account for 60% and 19%, respectively, of missed working hours by 2030. Excessive heat that the body cannot bear without experiencing physiological deterioration is referred to as heat stress.
Other outside jobs, such those at gas stations, chemical factories, and oil refineries, present special difficulties. Personal protection equipment (PPE), which may be burdensome and inconvenient and increase the risks and vulnerabilities faced by workers in these professions, is often used by these workers.
Factories and industrial structures are particularly under danger since they are often not built to withstand intense heat. Passive cooling of such buildings is challenging, particularly with the presence of heat-generating machinery. While it is typical for businesses to have air conditioning, many office buildings in nations with moderate climates, including the UK, lack suitable cooling systems.
It is necessary to take decisive action to address this urgent situation. The IMechE recommends making adjustments to the way that infrastructure, physical assets, and buildings are designed while taking into account both current and potential future structures as well as human activities. The group requests that the Health and Safety Executive (HSE) provide updated guidelines on the effects of heat to help businesses develop policies and modify workplaces.
Some nations, like Spain, have taken measures to outlaw working in the heat. According to proposals unveiled by Spain's minister of labor and social economy, certain tasks will no longer be allowed to be performed in the heat of the day. Trade unions, including Unite the Union, are also promoting policies to safeguard employees in dangerous situations, such as supplying proper ventilation, providing shade for outdoor workers, and enacting work stoppages.
Preparing for and adapting to the difficulties brought on by the planet's continued warming will be essential. Governments, regulatory organizations, and businesses must emphasize worker safety and well-being in order to prepare them for the rising danger of heat-related issues at work.
Please be aware that the data in this post is based on publically accessible sources and shouldn't be interpreted as particular regulatory or occupational safety advice.