The leader in global payments, PayPal, has announced a revolutionary tool dubbed the Cryptocurrencies Hub that allows users to store and interact with several cryptocurrencies, including Bitcoin (BTC), inside of their accounts.
The recently released Cryptocurrencies Hub gives account users the ability to manage their cryptocurrency holdings as well as carry out transactions using these digital assets.
PayPal customers may easily purchase, trade, send, and receive cryptocurrencies using this portal. Additionally, customers acquire the freedom to use money received from bitcoin sales to make purchases on the PayPal website. Users will also be able to exchange between supported cryptocurrencies and PYUSD, the stablecoin issued by PayPal.
It is important to stress that consumers won't directly own the underlying digital assets even if they will have a balance in the Cryptocurrencies Hub. Instead, approved service providers like Paxos will be in charge of managing the custody, trading, and transfer services for these coins.
People who want to access and utilize the Cryptocurrencies Hub must have a personal PayPal account that is active and have valid identification. This information consists of things like name, physical address, birthdate, and taxpayer identification number. It's important to note that Hawaii citizens cannot now access the Cryptocurrencies Hub.
The Cryptocurrencies Hub and personal accounts on PayPal are fully connected, and both parts use the same login information. However, the first time a user accesses the Cryptocurrencies Hub, they must go through an identification procedure. Users may be required to provide biometric data, such as a face picture, as part of the verification process.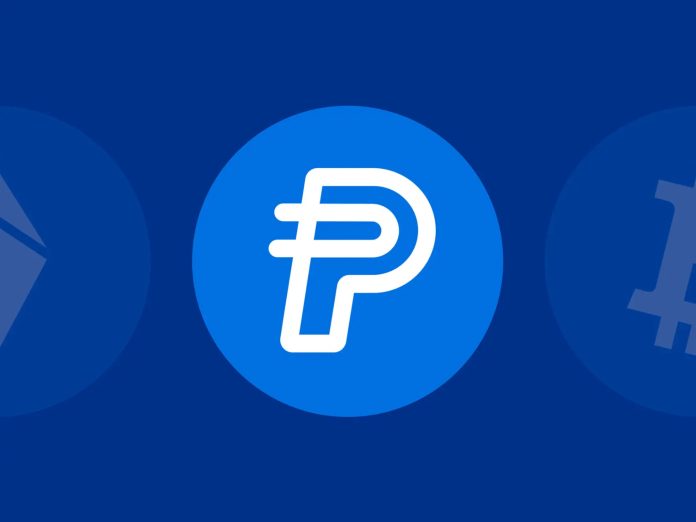 PayPal has highlighted that users are responsible for protecting their login information, passwords, and identifying numbers since security is still a top priority. It is advised to keep personal information on your PayPal profile up to date, including addresses and email addresses.
The debut of the Cryptocurrencies Hub comes shortly after PayPal announced the launch of the PYUSD stablecoin. This dollar-pegged asset, produced by blockchain infrastructure provider Paxos, may be exchanged inside the PayPal network for US dollars and other cryptocurrencies including Bitcoin, Bitcoin Cash (BCH), Ethereum (ETH), and Litecoin (LTC), as well as other supported currencies.
Nevertheless, Democratic Congresswoman Maxine Waters (D-CA) has criticized the introduction of PayPal's stablecoin. She said that the business should have waited for federal regulatory permission before moving forward and expressed worry about the lack of a thorough regulatory framework.