The goal of AI Network, a platform for seamless creation and engagement with artificial intelligence, is to become the "Internet for AI" in the Web3 era.
Introduction
In the rapidly evolving world of artificial intelligence (AI), AI Network stands out as a visionary platform that seeks to become the "Internet for AI" in the Web3 era. With a focus on fostering collaboration and enhancing the human experience, AI Network offers individuals a seamless environment to create and engage with AI.
To celebrate its mission and engage with users, AI Network is hosting an exciting giveaway. By completing simple tasks, participants have a chance to win $10 worth of AIC tokens, an Apple Vision Pro, and Runo NFTs. This article provides a step-by-step guide to participate in the giveaway and sheds light on the transformative potential of AI Network.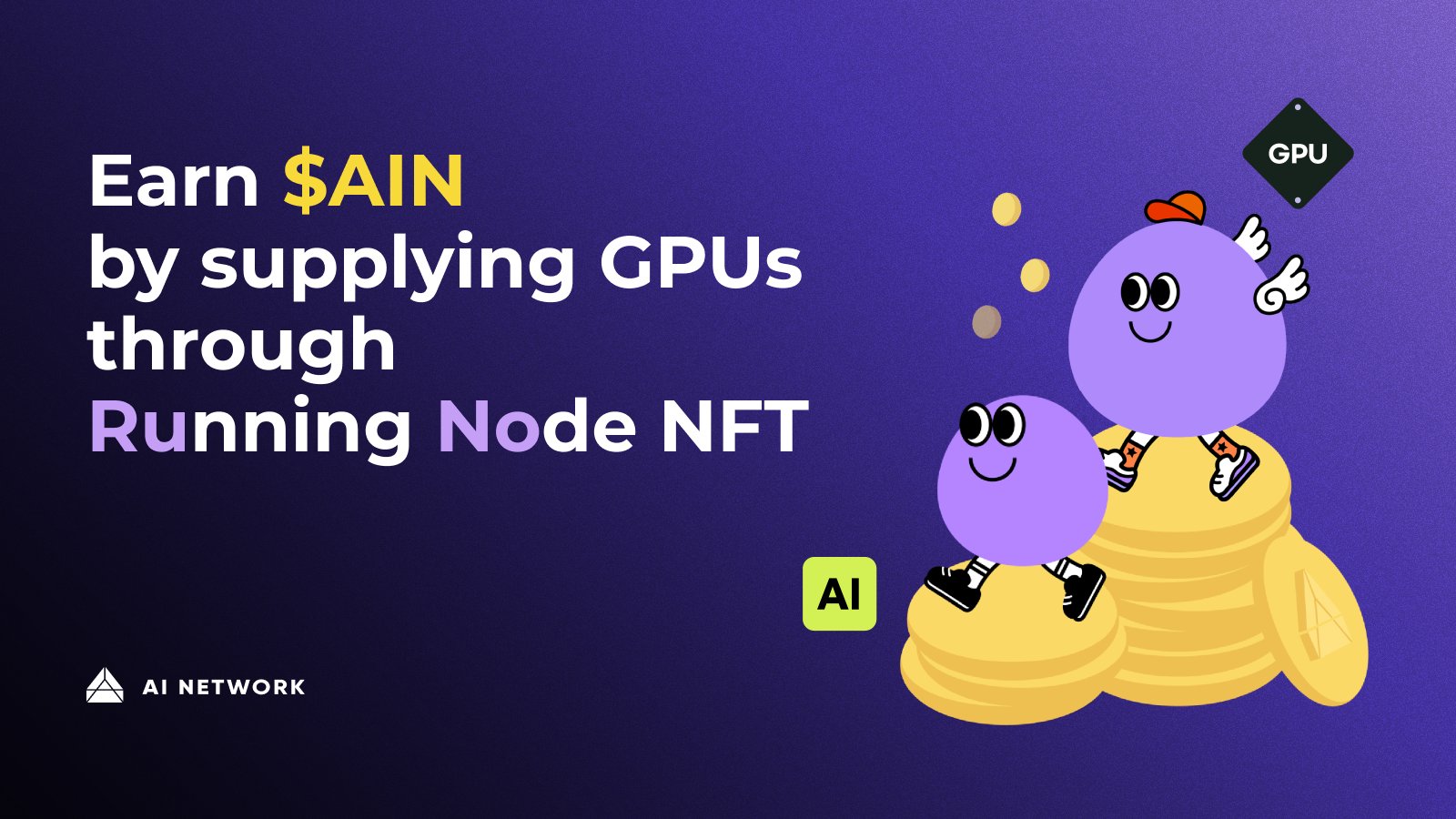 Step-by-Step Guide to AI Network Giveaway
Step 1: Visit the AI Network Giveaway Page
To kickstart your participation in the AI Network giveaway, visit their dedicated giveaway page at https://gleam.io/KkAlw/follow-ai-network-to-win-apple-vision-pro. This page serves as the hub for all the giveaway-related activities.
Step 2: Submit Your Details and Sign Up
Upon reaching the giveaway page, carefully fill out the required details to register for the giveaway. Provide accurate information to ensure that you are eligible for the prize draw. Make sure to double-check your entries before submitting the form.
Step 3: Complete Simple Tasks to Earn Entries
Once you have signed up for the giveaway, it's time to start earning entries by completing simple tasks. These tasks are designed to be user-friendly and accessible to all participants. Engaging in these activities not only increases your chances of winning but also allows you to explore the AI Network platform and its features.
Step 4: AIC Tokens and Runo NFTs
By actively participating in the giveaway, you have a chance to win $10 worth of AIC tokens or one of the Runo NFTs. A total of 15 participants will be randomly selected to win $10 worth of AIC each, while four lucky participants will receive the coveted Runo NFTs. These prizes provide a glimpse into the exciting world of digital assets and the potential they hold.
Step 5: The Grand Prize – Apple Vision Pro
Among the giveaway participants, one lucky individual will walk away with the grand prize – an Apple Vision Pro. This cutting-edge device combines the power of AI with Apple's renowned technology, offering an immersive and futuristic experience. The Apple Vision Pro represents the convergence of AI and everyday life, showcasing the incredible possibilities that lie ahead.
Step 6: Winner Announcement
Mark your calendars! The winners of the AI Network giveaway will be announced on July 10th. Keep an eye on the AI Network platform and its official communication channels to find out if you are one of the lucky winners. This date adds an element of anticipation and excitement to the giveaway, creating a sense of community engagement.
FAQs (Frequently Asked Questions)
How does AI Network aim to become the "Internet for AI"? AI Network envisions a future where individuals can seamlessly create and engage with AI, forming a comprehensive ecosystem for AI development and utilization. By providing a platform that connects AI enthusiasts, developers, and users, AI Network fosters collaboration and accelerates the growth of AI technologies.
What is the significance of AI Network's giveaway? The giveaway hosted by AI Network serves multiple purposes. Firstly, it allows AI Network to engage with its user base and foster a sense of community. By providing an opportunity for participants to win exciting prizes, AI Network encourages users to explore its platform and experience its features firsthand. Additionally, the giveaway helps raise awareness about AI Network's mission of becoming the "Internet for AI" and promotes the importance of collaboration and innovation in the AI space.
How can I increase my chances of winning the giveaway? To maximize your chances of winning, actively participate in the giveaway by completing the simple tasks assigned by AI Network. The more tasks you complete, the more entries you earn, thereby increasing your probability of being selected as a winner. Additionally, make sure to follow any guidelines or rules specified by AI Network to ensure your eligibility for the prize draw.
How can I stay updated on the AI Network giveaway and future developments? To stay informed about the giveaway, as well as future updates and developments from AI Network, it is recommended to follow their official communication channels. These may include their website, social media accounts, and newsletter subscription. By staying connected, you can ensure that you don't miss out on any exciting opportunities or announcements.
Can I participate in the giveaway if I'm new to AI or have limited technical knowledge? Absolutely! The AI Network giveaway is designed to be inclusive and accessible to participants of all backgrounds, regardless of their level of expertise in AI. The tasks are intentionally kept simple and user-friendly, allowing anyone with an interest in AI to participate and have a chance at winning the prizes. The giveaway serves as a platform for individuals to explore AI Network and learn more about the potential of AI in a collaborative and supportive environment.
Conclusion
AI Network's ambition to become the "Internet for AI" in the Web3 era is both inspiring and transformative. By providing a platform for seamless creation and engagement with artificial intelligence, AI Network fosters collaboration, enhances the human experience, and drives innovation in the field of AI. The exciting giveaway hosted by AI Network serves as an opportunity for users to get involved, explore the platform, and potentially win enticing prizes. So don't miss out! Visit the giveaway page, sign up, and complete the simple tasks to earn your entries. Remember, the winners will be announced on July 10th, so mark your calendars and join the AI Network community on its journey towards shaping the future of AI.
___
Please continue to read new articles here about merchandise assessed by Waytrade.