8 August 2023 In an effort to capitalize on the potential for the commercialization of artificial intelligence (AI), Palantir Technologies, a well-known participant in the IT sector, has changed its yearly revenue goal. Analysts' views on the practicality of Palantir's AI goals vary, despite the company's confidence.
CEO Alex Karp recently described Palantir's strategic vision, highlighting a change away from only providing AI tools with creative uses like computer-generated poetry and toward making money from it. Palantir's desire to use AI technology for commercialization is reflected in this strategic change.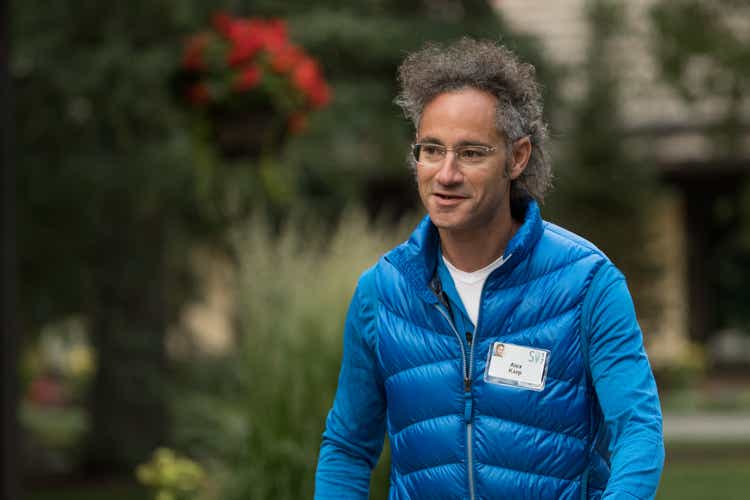 Karp mentioned the company's Artificial Intelligence Platform (AIP) and said, "We are committed to investigating how to generate revenue from AI." AIP provides a platform for companies, defense organizations, and military organizations to use massive language models and AI algorithms for strategic decision-making, according to material on Palantir's website.
Palantir is an emerging star in the field of artificial intelligence, according to Dan Ives, Managing Director of Wedbush Securities. According to Ives, "That's perhaps the most promising pure-play AI prospect, not only within the government sector but also in the enterprise landscape." He emphasized Palantir's most recent success in winning a $463 million, five-year contract with the U.S. Special Operations Command.
In a report issued, Wedbush Securities reaffirmed Palantir's potential and its involvement with more than 300 businesses to implement AIP. The statement in the note said, "Based on strong performance and the ongoing AI competition, we view Palantir as the benchmark in AI." Wedbush maintained Palantir's outperform rating and $25 price target, which would represent a potential rise of 39% from the stock's most recent closing price of $17.99.
A different opinion was voiced by Rishi Jaluria, Managing Director at RBC Capital Markets, who believed Palantir's worth to be much lower. Jaluria gave the company an underperform rating and a $5 price target, indicating a possible decline of almost 72% from Palantir's most recent closing price.
Palantir's claims that it is a pioneer in generative AI were disputed by Jaluria, who said that "from our analysis and discussions with industry observers and Palantir's employees, this does not appear to be a truly distinctive offering in the generative AI space." He opined that Palantir's alleged innovations may not be as ground-breaking as they were represented to the investing community.
Jaluria recognized, however, that there was a chance of a "self-fulfilling prophecy," wherein Palantir's relentless promotion of its AI capabilities may draw in new clients and commercial possibilities, possibly changing the dynamics of the market in the near run.
The various viewpoints from industry observers reflect the changing environment of AI monetization and its strategic ramifications for the tech giant as Palantir moves forward with its AI-centric strategy.