As IT businesses increasingly need these processors for AI applications, including models like ChatGPT, graphics processing unit (GPU) giant Nvidia is facing an unprecedented rise in demand for its AI-focused chips, particularly the H100. The company's second fiscal quarter financial figures, which ended on July 30th, highlight this remarkable increase.
Nvidia said that its total annual revenues have increased by a stunning 171%, to $13.51 billion. Notably, not only are the company's AI chips in high demand, but they are also generating bigger revenues. In comparison to the same quarter last year, its gross margin increased by more than 25 percentage points, rising to an outstanding 71.2%.
This strong performance has translated into a promising future for Nvidia, which expects strong demand for its goods to continue well into the following year. In order to ensure a larger supply of chips for upcoming sales, the company has acquired additional supplies. Nvidia's stock increased by more than 6% in after-hours trading as a result of this statement, adding to its already impressive year-to-date gains of more than 200%.
The financial report from Nvidia makes it clear that the company is benefiting from the AI boom more successfully than any other business. A staggering 422% rise over the same period last year, Nvidia recorded an astounding $6.7 billion in net income for the quarter.
Elazar Advisors analyst Chaim Siegel voiced his confidence in Nvidia's future, sharply raising his price objective for the company to $1,600 and referring to it as a "3x move from here." The aim implied by this target, according to him, implies a multiple of 13 times 2024 profits per share, and he stated that he thinks his forecasts are cautious.
The strong financial success of Nvidia contrasts with that of its key clients, many of whom are extensively investing in AI hardware and expensive AI models but have not yet seen meaningful returns on their investments. Cloud service providers account for almost half of Nvidia's data center income, with sizable additional contributions coming from large internet giants.
In order to develop its AI server infrastructure, Microsoft, a significant client of Nvidia's H100 GPUs, is increasing its capital expenditures and will only start seeing good financial outcomes in the following year. Similar to this, Meta has set aside enormous sums of money for the growth of its data centers in an effort to enhance AI.
Notably, some firms are borrowing money to buy Nvidia GPUs in the hopes that they will soon be able to rent them out for a profit.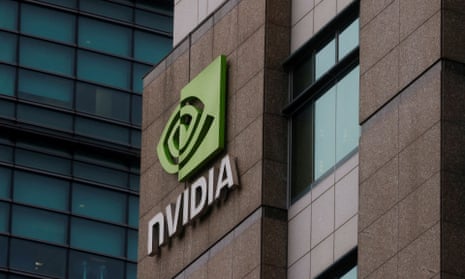 Nvidia representatives stressed that a variety of factors contribute to the profitability of their data center chips. Cuda, the AI program from Nvidia, is crucial, making it difficult for clients to switch to rivals like AMD.
Nvidia also offers more intricate and pricey systems, such its HGX box, which combines eight H100 GPUs into a single computer. These systems are in great demand and are frequently chosen over individual chips by cloud service providers, which has helped Nvidia achieve significant financial growth.
Finally, Nvidia's outstanding performance in the AI chip market, along with its cutting-edge software and product offerings, is establishing its position as a leader in the sector, and it forecasts continued growth in the near future.