Microsoft and LeverFi have partnered to provide an AI-driven solution to solve the enduring issues in the decentralized finance (DeFi) industry. The DeFi environment has been battling problems including security lapses, poor risk management, and manual execution procedures. These obstacles have lowered user trust and discouraged newcomers from entering the DeFi market.
In response to these challenges, LeverFi and IT behemoth Microsoft have developed "Morpheus," an AI-based portfolio management assistant. Morpheus is designed to provide consumers insights into portfolio management while also offering on-chain monitoring using machine learning, as described in a Medium post on Wednesday.
Morpheus' main goal is to make it easier for consumers to navigate the complex DeFi environment. The AI assistant uses its talents to help portfolio managers and discover market abnormalities, successfully reducing risks and avoiding typical errors.
According to the statement, "Morpheus can help users avoid common pitfalls and protocol-related risks while at the same time, discover the true benefits and potential that they can achieve with DeFi."
The two main parts of the AI-driven solution are a protocol engine and a user wallet engine. To protect users, the protocol engine takes on the duty of detecting, following, and reacting in real-time to any possible security flaws or protocol threats. The user engine, on the other hand, is designed to keep track of portfolio holdings, quickly responding to unexpected market declines and helping users prevent possible losses.
Users will have more control over their DeFi experience because to the integration of these two AI engines, which will increase ecosystem trust.
LeverFi, originally known as Ramp, is a decentralized trading platform that enables users to trade with up to 10x leverage. Morpheus is just one example of LeverFi and Microsoft's ongoing partnership; the two companies are also actively working together to develop cutting-edge solutions for asset tokenization, real-world assets, and both on-chain and off-chain settlements. LeverFi has already started working on projects in these areas, with Hong Kong acting as the development hub.
LeverFi made a point of reiterating their dedication to promoting DeFi inclusion on a worldwide scale, saying, "As always, LeverFi continues to empower DeFi users with new, innovative solutions and be a leading force to democratize DeFi access across the world."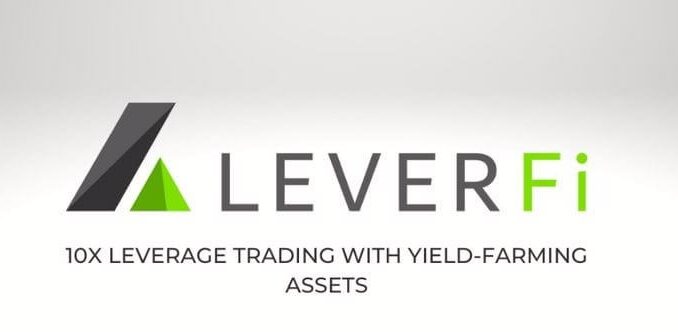 LeverFi may not yet be a household brand in the cryptocurrency world, but because to listings on important exchanges like Binance and Coinbase, its notoriety has increased. LeverFi's LEVER token is now priced at $0.00119666, having fallen 19.4% in value over the previous day while rising 6% over the previous 14 days.