August 8, 2023, Nairobi, Kenya Worldcoin, the cryptocurrency initiative led by Sam Altman, the creator of OpenAI, is coming under heightened attention in Kenya after reports surfaced that local law officials raided the organization's warehouse in Nairobi in an effort to get access to the data it had gathered.
Local media outlets recently reported that on Monday, a group of Kenyan police officials carried out a search warrant at Worldcoin's Nairobi warehouse. In order to examine the information gathered by the cryptocurrency effort, they seized relevant papers and equipment.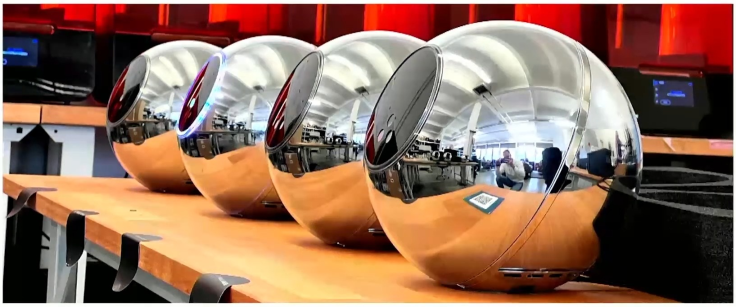 The raid comes shortly after a statement from Kenya's interior ministry that said a number of authorities, including those from security, financial services, and data protection organizations, had started looking into the validity of Worldcoin's operations there.
The government ordered Worldcoin to stop collecting data in Kenya and temporarily froze its operations in response to these ongoing investigations. While a thorough assessment of the project's possible privacy ramifications is carried out, this suspension is in effect.
The Directorate of Criminal Investigations headquarters allegedly received the data the Kenyan police allegedly gathered during their operation and thoroughly analyzed.
The data commissioner, Immaculate Kassait, said that Worldcoin's parent organization, Tools for Humanity, did not openly reveal its genuine goals throughout the registration procedure.
Kithure Kindiki, the interior cabinet secretary who handled the suspension of Worldcoin's activities, spoke before the legislature about the government's preventative steps with regard to the information previously obtained by the project. Kindiki emphasized that the questioned organization is not legitimately recognized as a legal body in Kenya.
According to Worldcoin, there are effective safeguards in place to guarantee user privacy and that no personal data is kept. In a recent interview, the project's co-founder and CEO, Alex Blania, stressed the company's goal to open-source a significant percentage of its hardware designs and protocol. This action intends to make it possible for the dedication to user privacy and data security to be independently verified.
Despite Worldcoin's claims, privacy experts are nonetheless leery, warning that private information like iris scans might possibly end up in the wrong hands and cause real privacy issues.
The Worldcoin registration status in Kenya has drawn criticism from the Kenyan Capital Markets Authority (CMA). Kenyan people have been warned by the authorities that the initiative is not regulated in their nation.