The Topix Index in Japan has risen to its highest level since August 1990, indicating that international investors have resumed their participation in the nation's equities market. With a year-to-date rise of more than 6%, the broad-based index, which has almost 2,000 members, has beaten its regional competitors in the Asia-Pacific area.
The Topix increased by 0.6% on Tuesday, and it continued to rise on Wednesday, with sectors including utilities, consumer cyclicals, technology, and financials leading the way. On Wednesday morning, the biggest gainers were Tokyo Electron, Oriental Land, SoftBank Group, Sony, and Nintendo.
Frank Benzimra and Tsutomu Saito, Asia equity strategists at Societe Generale, noted in a recent report that the return of foreign investors signals a more widespread market upturn driven by solid fundamentals, strong domestic demand, and more generous distribution policies, like accelerated share buybacks.
In April, foreign investors bought Japanese equities for a net of 2.1 trillion yen ($15.4 billion), according to Societe Generale. The survey also noted that, with a volume of 1.1 trillion yen year-to-date, the corporate sector in Japan continued to be the biggest net buyer of Japanese equities.
With the help of companies like NSK, Mitsubishi Materials, and Nippon Sheet Glass, the Nikkei 225 also rose to its highest level since November 2021 along with the Topix Index. On Wednesday morning, the index crossed the psychological threshold of 30,000.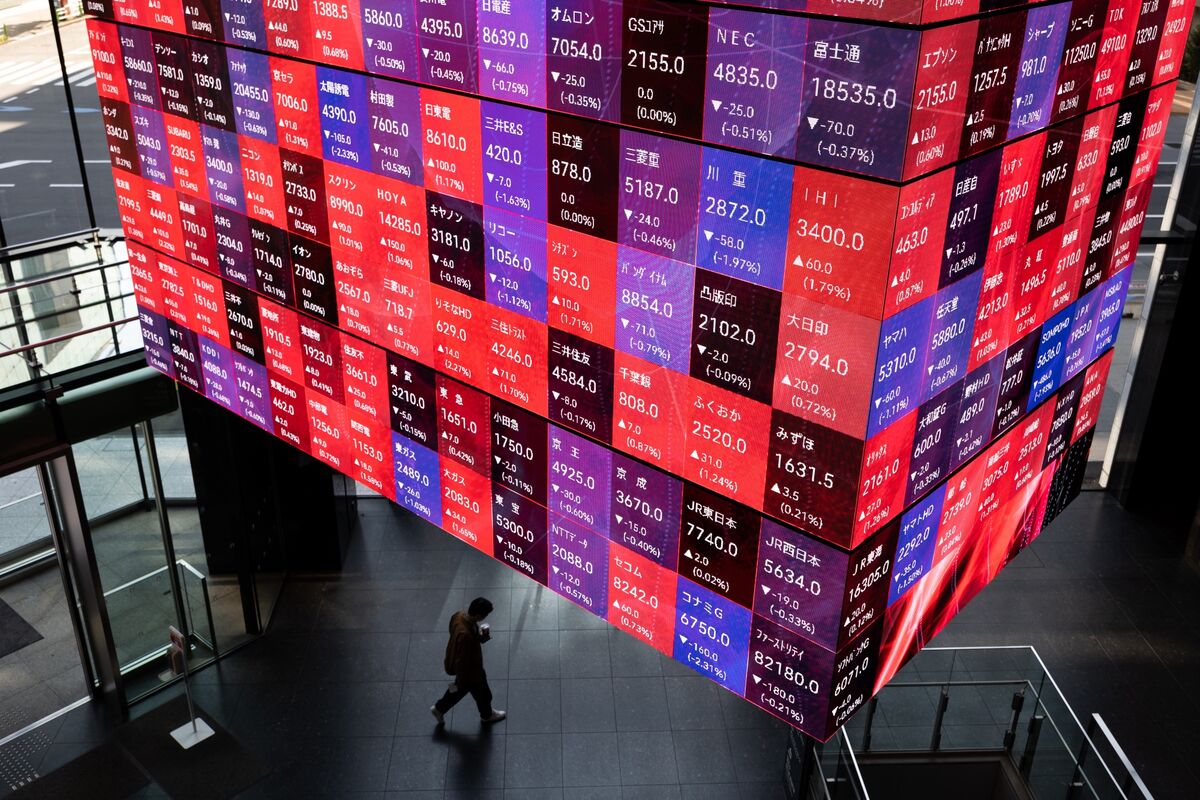 Banks, financials, and value stocks should be the major areas of attention for investors, according to Societe Generale, which is still overweight on Japanese stocks. The central bank will enlarge its yield curve control (YCC) range to 100 basis points above and below its current objective for 10-year Japanese Government Bonds, which is set at 0%, according to the strategists.
In a research released on May 12, Goldman Sachs listed various reasons for its positive outlook on Japanese markets. Japanese stocks may be further supported by structural improvements and reforms, according to the investment bank, which also underlined the country's markets' strong fundamentals in comparison to those of other countries.
The monetary policy of the Bank of Japan is still under the spotlight, and SocGen analysts note that any adjustments are likely to be gradual. Both the YCC policy and interest rate increases are not anticipated to be eliminated in the next two years.
The Japanese yen was trading at 136.43 versus the US dollar as of Wednesday.
In conclusion, the Japanese equities market has seen a significant uptick, drawing in international investors and profiting from strong fundamentals and the possibility of structural improvements. Market analysts and investment banks continue to have a positive perspective on Japanese stocks, recommending an overweight position in equities with a concentration on banks, financials, and value companies despite the persistence of threats from outside forces.