Japan's decision to release radioactive water from the Fukushima nuclear power plant into the Pacific Ocean after it had been treated has sparked debate and received harsh condemnation from its neighbors. Local fishing organizations, U.N. human rights experts, and activists who claim that not all potential effects have been thoroughly investigated are worried about the move, which is anticipated more than ten years after Japan's second-worst nuclear tragedy in history.
Fumio Kishida, the prime minister of Japan, has announced intentions to discharge roughly 1.3 million metric tons of Fukushima power plant treated effluent into the ocean. The International Atomic Energy Agency (IAEA) has approved the decision, stating that it complies with international norms and has a "negligible" impact on the environment. Japan insists that the discharge is safe.
However, the surrounding nations are voicing their adamant resistance. Particularly China has harshly criticized Japan's action, labeling it "extremely selfish and irresponsible." China asked Japan to abandon the proposal, communicate openly and amicably with its neighbors, and properly dispose of the radioactively tainted water.
John Lee, the chief executive of Hong Kong, also strongly opposed the water release, which led to import limitations on several Japanese foods. South Korea stated that it does not necessarily agree with or accept the concept, even though it is not necessarily opposed from a scientific standpoint.
Tritium, a radioactive hydrogen isotope emitted during nuclear power plant operation, is at the center of the problem. Experts note that tritium emissions have historically had impeccable safety records, even beyond those anticipated for Fukushima. However, public perception and a lack of knowledge about radiation safety are what are causing the dispute.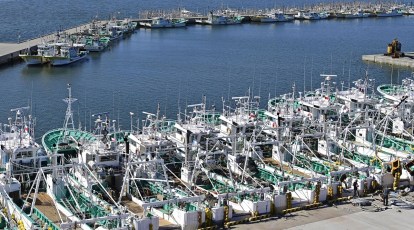 Both Tony Hooker, head of the Centre for Radiation Research, Education, and Innovation at the University of Adelaide, and Nigel Marks, an associate professor at Curtin University, endorse the proposed release, arguing that tritium offers negligible dangers and is already present in the environment.
Meanwhile, fishing organizations in the Philippines, South Korea, and Japan have expressed grave worries about possible effects on local resources and coastal people.
Greenpeace, an environmental advocacy group, has harshly criticized Japan's action, calling it a "outrage" that violates the human rights of the people of Fukushima and the larger Asia-Pacific area.
The debate over Japan's proposal to release treated radioactive water from the Fukushima nuclear reactor into the Pacific Ocean is growing, and neighboring nations and environmental organizations are demanding careful monitoring and management.