Check out some of these Forex memes to understand how FX work. A completely decentralized market, forex allows users to buy, sell, and profit from price fluctuations. It runs via a few international centers where buy-sell transactions happen. There is no central marketplace where traders can watch the exchange. Many individuals are perplexed as to how the forex market functions without a centralized exchange as compared to conventional stock markets. Isn't it preferable to study Forex trading through a meme?
Forex meme 1. Don't touch that stop loss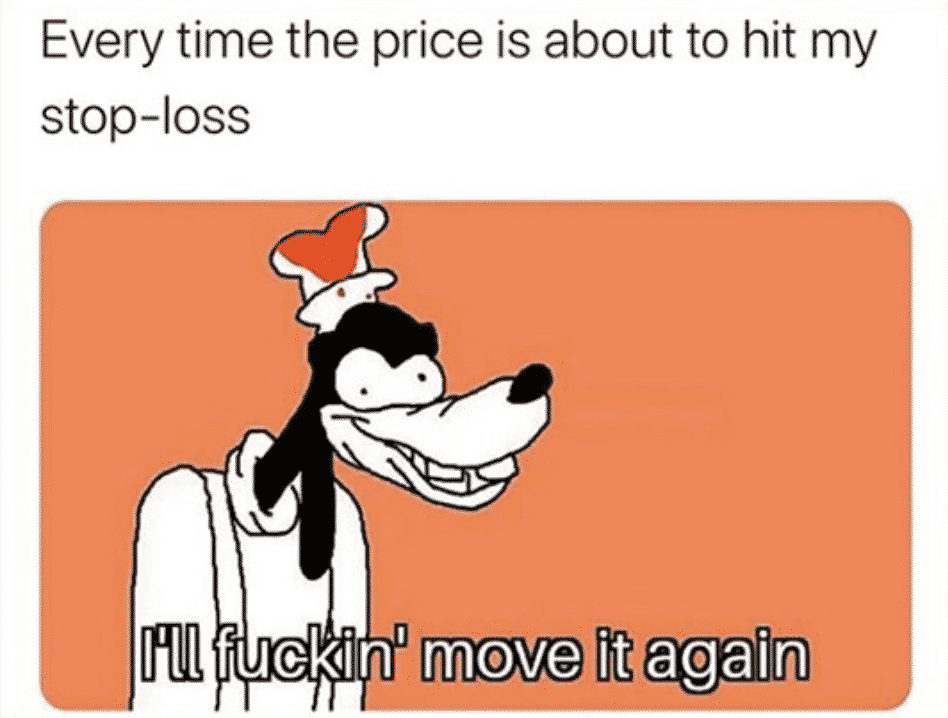 When the price starts to get close to the stop loss, we can relate to how it feels. In the expectation that the price would increase from here, we are under pressure to raise the stop loss. In actual market trading, you should keep in mind that altering the stop loss level is a bad practice, therefore refrain from doing it right away.
First and foremost, the stop loss should make sense and should never be altered after it has been established. If you decide to alter the stop loss, consider the reasoning and justification for doing so in order to understand why you shouldn't.
Forex meme 2. Forex traders mind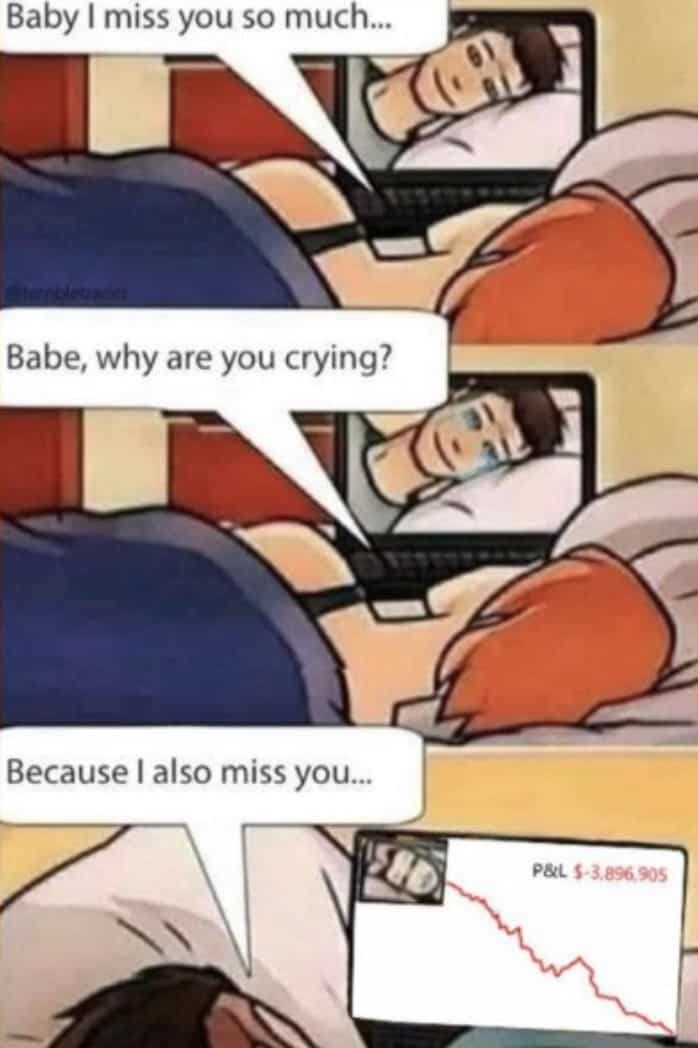 While an unsettling floating loss continues in your trading account, it can be difficult to pass the time. What if someone asks you about how you're feeling right now? It is a circumstance where it is challenging to pinpoint the precise cause.
Mixing your personal and professional lives together is not a good idea, though. You can exit the market fast with a little loss if you don't take on too much risk or employ stop-loss orders. There is no way to be dissatisfied in that scenario.
Forex meme 3. The power of diversification
Diversification means expanding the business into different categories. For example, if you invest $1000 in trading and make trades in multiple currency pairs, you have successfully diversified your portfolio. In that case, even if some of your trades encounter stop losses, you can recover them at any time. 
Forex meme 4. Cash must flow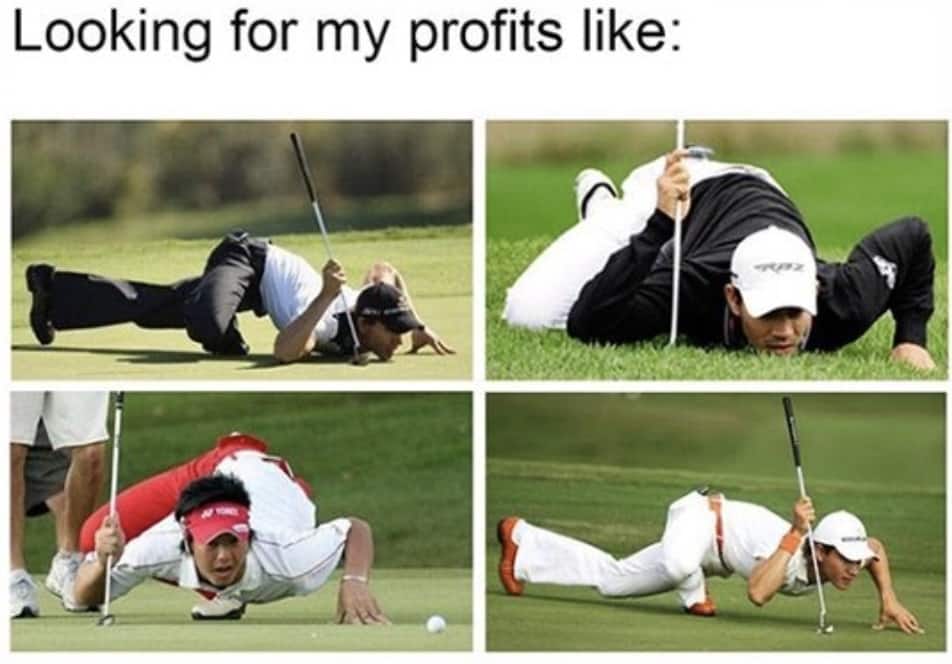 Many traders will pull their phones out of their pockets, open the MT4 software, and check the floating profit. Another intriguing aspect is that we prefer to see trades reach their take-profit levels in the live market when they are getting close to that level.
Forex meme 5. Forex hunchbacks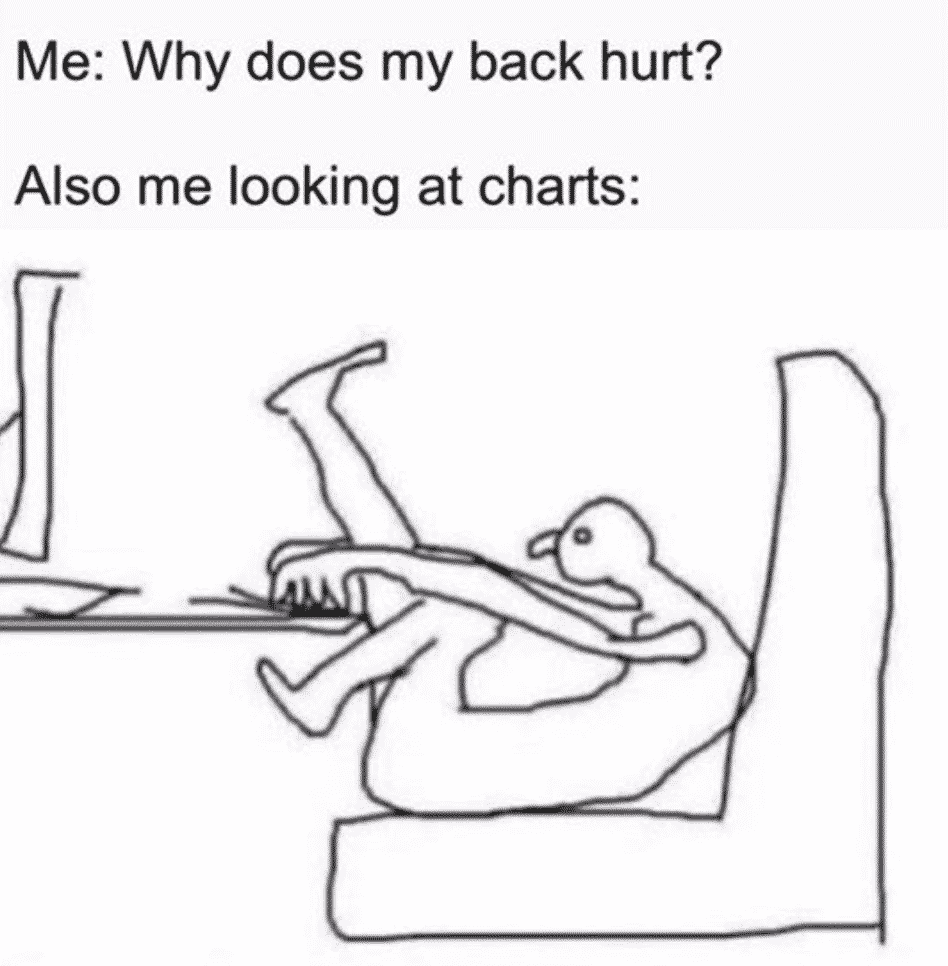 The illustration depicts how a trader spends their entire day staring at a chart. Change this propensity right now if you have it. We are powerless to influence the market; therefore, all we can do is observe it. It is best to set aside some time for leisure activities like working out or reading. You cannot have fun if your thinking is not clear.
Forex meme 6. Think or sink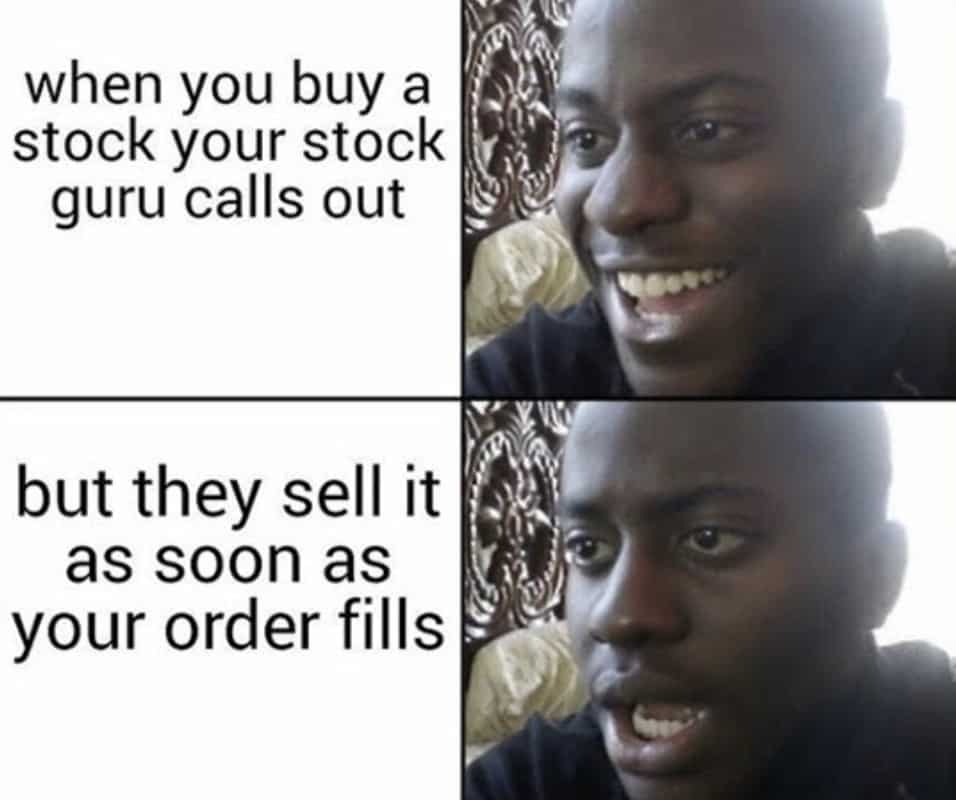 Please remember that copying transactions from others is not always a good idea. Even if you do, be sure to comprehend the reasons and logic used to make the trading decision. If not, the master might immediately change his mind about trading. In a decentralized setting like a forex market, nobody can predict where prices will go. We solely consider the course.
Forex meme 7. Trader to trader
When other traders use your trading method, it is nice to witness. Like finding your soulmate, you'll want to talk to him about your trading technique, past results, and performance. People occasionally cross paths in this manner and collaborate to improve their trading.
Forex meme 8. Self-appointed experts
This Forex meme accurately reflects the trading signal provider's outcome. In their monthly or weekly performance reports, you only see green and green results. The identical result, however, does not show up in followers' trading accounts. It indicates that the provider of forex signals gave incorrect indications or manipulated the outcome.
Forex meme 9. Analyze this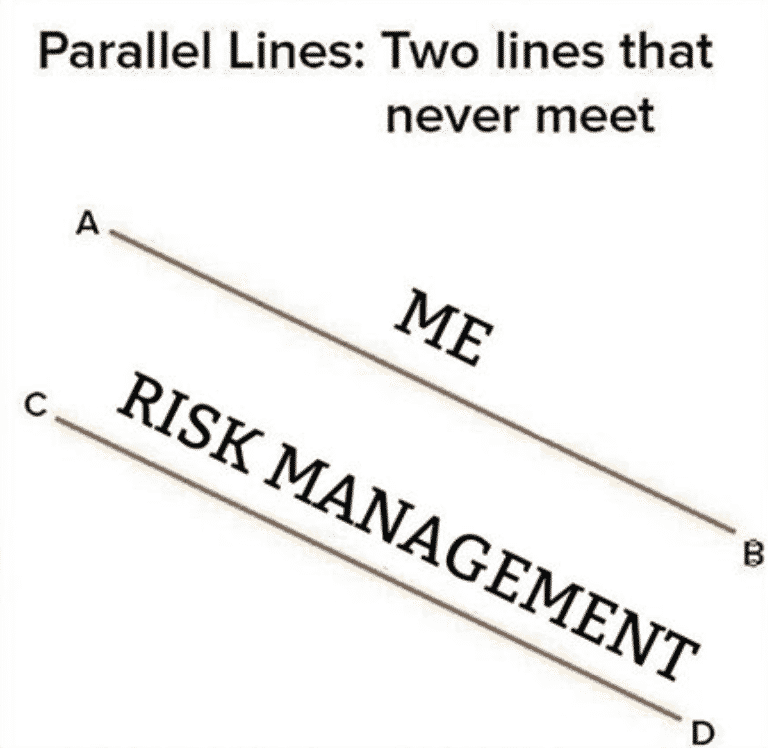 Despite being a meme, it illustrates the most important aspect of forex trading. There is no other option than adhering to a risk management system if you are a trader and want to achieve a sustained profit over time. Keep in mind that risk management and following a winning trading plan go hand in hand. There is terrible news for you if you are new to forex trading and plan to ignore the risk management method. There is no substitute for strict risk management, which is a requirement for all successful traders.
Forex meme 10. 2020 ruined everything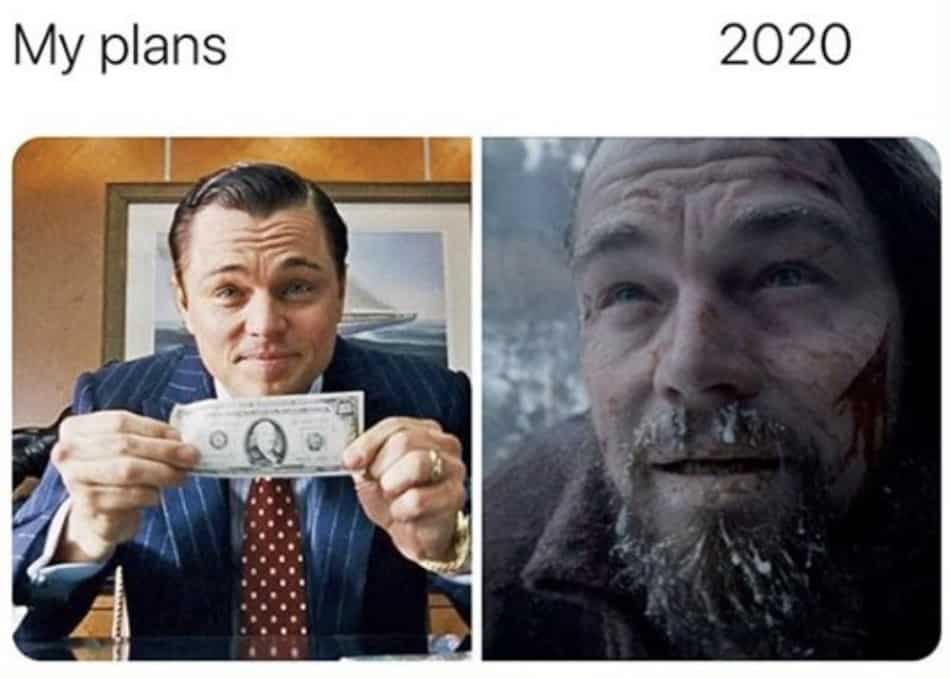 In 2020, the COVID-19 pandemic ruined everyone's travel, business, and life plans. For traders, 2020 was different because they have experienced opportunities to make money from sharp movements. This Forex meme represents the possibility of traders in 2020, similar to Leonardo DiCaprio's character in "Revenant."
In conclusion, the top 10 forex memes on how the FX market operates are listed above. Traders make errors in the market and grow from them. A trader's primary goal is to ride the market rally and follow the trend. The ultimate objective should be to reduce risk while increasing profit; losses are terrible, but they are unavoidable.
___
Please continue to read new articles here about merchandise assessed by Waytrade.