One of the biggest satellite firms in the world, Eutelsat, has been battling diminishing income in its conventional activities while managing a significant purchase and dealing with upheavals brought on by billionaire businessmen Elon Musk and Jeff Bezos. CEO Eva Berneke thinks that acquiring the British business OneWeb will be crucial to the company's recovery.
In an interview with CNBC at the VivaTech conference in Paris, Berneke stressed the importance of OneWeb and referred to it as a "big bet" for Eutelsat. While geostationary satellites, which offer connection for broadcast activities like TV networks, still provide for the majority of Eutelsat's earnings, this revenue stream is steadily declining. The low Earth orbit (LEO) satellites that OneWeb specializes in are those that are mainly utilized for internet access.
Berneke sees a possible benefit in combining OneWeb's LEO business with Eutelsat's historic geostationary (GEO) business. In her vision, the two networks will be combined, resulting in a hybrid constellation of GEO and LEO satellites, much like Elon Musk's Starlink constellation.
In 2020, OneWeb, which competed with Starlink directly and counted the Japanese conglomerate SoftBank among its backers, filed for bankruptcy. The UK government made an investment in OneWeb to save the business. Following that, OneWeb was acquired by Eutelsat.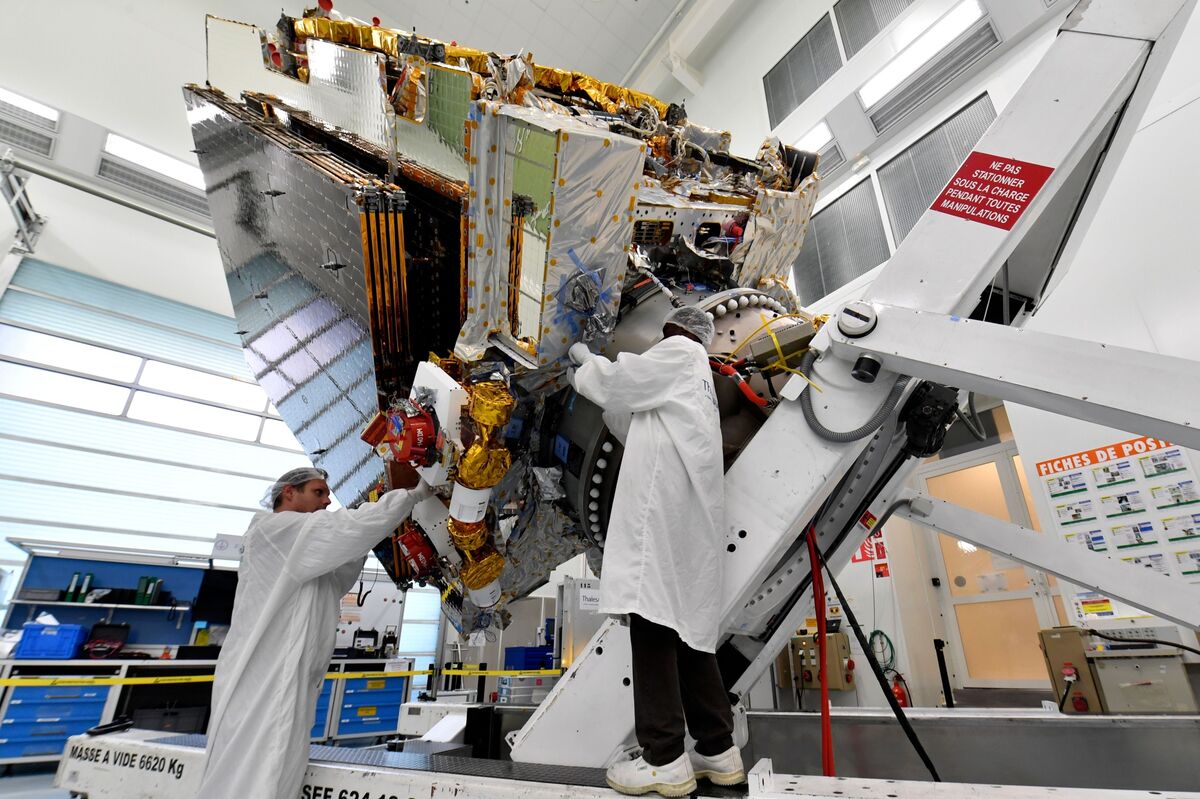 Due to the enormous changes taking place inside the corporation, Eutelsat has seen an approximately 50% fall in its share price over the last year. In order to concentrate on funding OneWeb and its brand-new "Gen 2" satellites, "Konnect," Eutelsat halted its dividend last year. Berneke pointed out that new investors are joining the company, despite the fact that this decision has angered some stockholders.
Berneke stated that some Eutelsat shareholders saw the OneWeb purchase as a danger. She did, however, draw attention to how Elon Musk has altered how corporate risk is seen. She commended Musk's capacity to spend his own funds, take calculated risks, and quickly advance innovation, saying that corporations needed to adopt a similar philosophy of accepting risk and learning from it.
Eutelsat intends to dual list on the London Stock Exchange after the completion of the OneWeb transaction. Berneke thinks the purchase would help Eutelsat compete with Jeff Bezos' Project Kuiper and Elon Musk's Starlink, both of which are forayings into satellite-based internet access.
The CEO believes that integrating OneWeb's capabilities will help Eutelsat navigate the shifting satellite market environment and take advantage of new possibilities as the firm prepares itself for development and change.