A reputable institutional cryptocurrency exchange company called EDX Markets has announced a strategic partnership with Anchorage Digital, a regulated crypto platform known for its extensive financial services and infrastructure solutions. As part of the agreement, Anchorage will take on the responsibility of custody provider for EDX Clearing, the company's planned clearinghouse initiative, which is expected to start later this year.
The CEO of EDX, Jamil Nazarali, emphasized the company's dedication to bringing effective frameworks from traditional finance to the world of digital assets in a press statement. Furthermore, Nazarali emphasized Anchorage's strong security, governance, risk management, and compliance framework, which he believes would provide a best-in-class response to fulfill the needs of its institutional client base.
The move by EDX is a big step toward raising standards inside the cryptocurrency industry and is likely to win over US regulators who have been stepping up their scrutiny of the industry this year.
Many of EDX's top rivals in the US, especially the publicly traded Coinbase, provide exchange, custody, and settlement services for digital assets under one roof. However, some industry watchers have questioned whether a centralized business model can survive in the wake of FTX's demise last year. This doubt results from heightened regulatory scrutiny and declining investor confidence.
EDX presents itself as a leader in the cryptocurrency market and seems ready to increase its market share by separating the functions of exchange and custody, a model more in line with traditional finance. This is especially true given the continued increase in institutional participation in the cryptocurrency market.
The split of responsibility favors EDX amid increasing regulatory scrutiny, potentially harming Coinbase's market position.
Is EDX Potentially the Nasdaq of Crypto?
By implementing a streamlined settlement procedure that increases capital and operational efficiency, EDX Clearing seeks to improve trade settlements for EDX. In contrast to regular cryptocurrency exchanges, EDX runs on a model similar to a traditional financial market, with "members" acting as participants.
EDX Clearing has the potential to develop into a platform that goes beyond the normal functions of a crypto exchange. In order to ensure a secure trading environment, Anchorage Digital Bank will use its custody infrastructure to protect assets for the exchange members of EDX Clearing.
This agreement represents the first step toward fusing the qualities of conventional financial markets with the enormous potential of the cryptosphere, increasing the possibility that EDX Markets might transform into the Nasdaq of the crypto world.
The only Chartered Crypto Bank in the US is Anchorage Digital.
Anchorage made history in 2021 by becoming the first cryptocurrency bank with a federal charter. Today, it is the only regulated chartered crypto bank left after its competitors were forced to shut down.
Anchorage is the perfect partner to help develop EDX's clearinghouse project because of its excellent reputation in the US.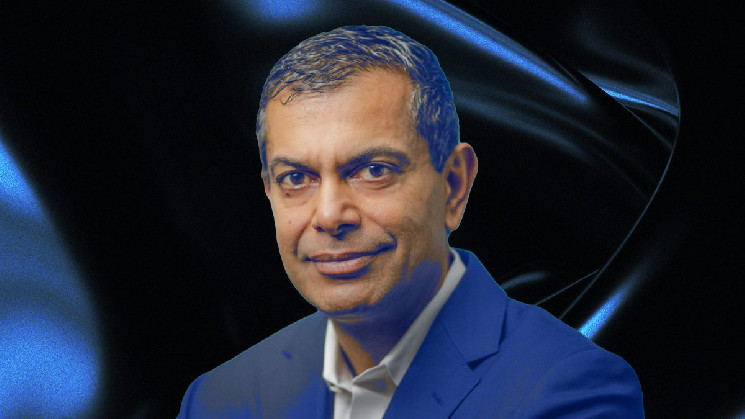 The co-founder and president of Anchorage Digital, Diogo Mónica, emphasized the significance of integrating traditional banking procedures with cryptocurrency:
"The key to opening the next chapter of institutional crypto will be taking cues from the existing finance structure. Segregating custody and exchange functions for institutions has been successfully proven by Anchorage Digital, proving that it is not only feasible but also essential. In order to advance a more secure crypto market structure, we take satisfaction in offering custody infrastructure to visionary organizations like EDX Clearing.
Anchorage has a significant presence among top protocols and provides services including institutional access, post-mainnet scaling, and pre-launch assistance. The company is particularly well-known for its participation in a group of businesses that created the Rekt Test, a collection of 12 questions used by blockchain projects to evaluate and improve their general security criteria.
Inquiring about the most recent EDX developments and whether they pose a danger to Coinbase's institutional business, Cryptonews.com contacted Coinbase. When we hear back, we'll update this report.