The autonomous car division of General Motors, Cruise, has announced plans to cut its robotaxi fleet by 50% in San Francisco in reaction to a number of recent accidents. The decision was made in response to many accidents involving Cruise self-driving cars that raised questions about their functioning and safety in urban areas, as confirmed by the California Department of Motor Vehicles (DMV).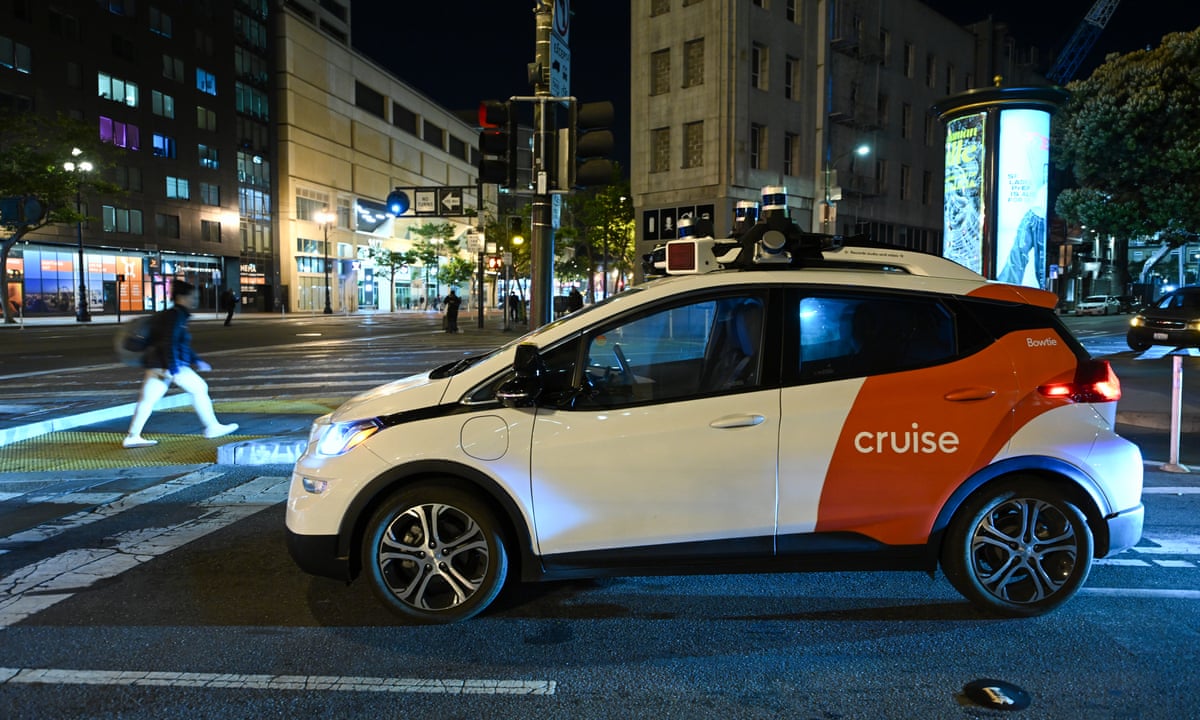 There were several collisions among these instances, one of which stands out for involving a Cruise autonomous vehicle and a fire engine at an intersection. The collisions sparked a closer look at the safety features of the cars and highlighted concerns about their ability to maneuver through intricate urban surroundings.
In San Francisco, Cruise had begun offering a for-hire robotaxi service after receiving approval from authorities to expand its driverless operations and transport paying customers around the city on a continuous basis. However, the recent disappointments have compelled the business to review its operating procedures and safety standards.
With a waiting for its services, Cruise's decision to cut the number of its fleet is considered as a major setback. It also highlights the current discussion about driverless cars in San Francisco. Although they are criticized for posing safety issues and impeding emergency personnel, supporters see them as creative ideas that could improve urban transportation's affordability and accessibility.
"The DMV is investigating recent concerning incidents involving Cruise vehicles in San Francisco," a DMV representative said. Until the investigation is finished and Cruise takes the necessary corrective procedures to improve road safety, the DMV has asked Cruise to immediately cut its active fleet of operating vehicles by 50%. The DMV is in contact with Cruise and law enforcement officials to find out the facts.
According to this rule, Cruise is only allowed to operate a maximum of 50 autonomous vehicles during the day and 150 during the nighttime. Prior to this, Cruise claimed to run 100 automobiles during the day and 300 at night.
In response to the recent collision with a firetruck, Greg Dietrerich, General Manager for Cruise in San Francisco, stated that a number of factors, including poor visibility due to buildings at the intersection and the firetruck's deviation from the proper lane to bypass a red light, contributed to the incident. He stressed Cruise's dedication to collaborating closely with authorities and civic agencies to improve safety and reduce the possibility of repeat accidents.
A number of incidents involving Cruise's fleet over the previous week attracted media attention. Instances where several Cruise vehicles stalled and caused traffic jams at an outdoor music festival include a vehicle that apparently became trapped in concrete, an autonomous vehicle that had a passenger hit by another motorist (who was allegedly running a red light), and a circumstance when many Cruise vehicles reportedly became stuck in concrete.
The future of autonomous vehicles in San Francisco continues to be a subject of concern and intrigue among locals, policymakers, and business players as the investigation into these accidents progresses.