Following Hong Kong's decision to let individual investors to trade cryptocurrencies, traders' attention shifted to Conflux Network (CFX), sometimes known as the "Chinese Ethereum," and token prices on the blockchain project rose noticeably. The action is anticipated to possibly bring substantial funding into the Conflux ecosystem from Chinese investors.
The CFX token's price originally skyrocketed after the revelation on Tuesday, peaking at 33 cents as opposed to the weekend's 29 cent pricing. The gain, however, later faded as early investors grabbed their winnings, resulting in a modest drop to 30 cents by Wednesday morning.

Conflux Network positions itself as a quick and economical blockchain network, claiming to be the first Chinese public blockchain that complies with regulations. The project has worked on a number of blockchain and metaverse projects with well-known international businesses and governmental organizations, including joint ventures with McDonald's China, Oreos, and the city of Shanghai.
The creation of blockchain-based SIM cards in partnership with China Telecom, the country's second-largest telecom provider with an estimated 390 million users, is one of Conflux's major projects. Later this year, the first of these BSIM card trial programs is slated to begin in Hong Kong, with further pilot programs to follow in significant cities throughout mainland China, including Shanghai.
Despite the recent price increase and several statements of industry collaboration, on-chain data indicates that the number of transactions on the Conflux Network has not risen beyond the previous high levels reached last autumn. This suggests that the protocol is still working to assemble a sizable user base.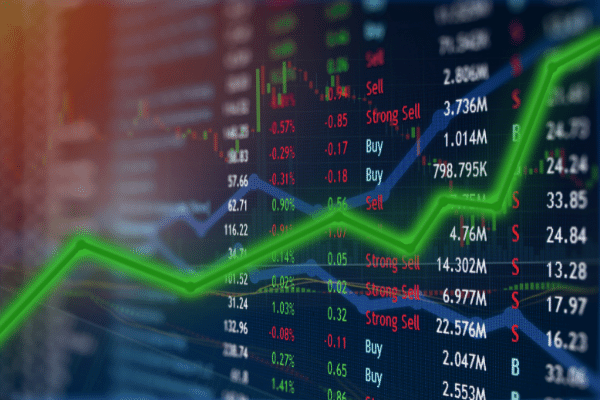 Ming Wu, Chief Technology Officer of Conflux Network, has underlined the protocol's goal to make it easier for Web3 technologies to spread across Hong Kong and mainland China. These goals, along with the project's tenuous connections to the Chinese market, have prompted prominent members of the Crypto Twitter community to refer to Conflux as the "Chinese Ethereum," which has caused a notable rise in its market value.
Conflux's market valuation has increased from $46 million to about $650 million since the start of this year, making CFX one of the best-performing tokens on the market. Conflux's connection to the Chinese market is seen by some investors with an interest in Asia as a chance to get proxy exposure to the region's larger market.
"Conflux Network's partnership with state-backed telecom provider China Telecom is a clear bullish signal of the network's strong connections with influential organizations," said Jeff Mei, Chief Operating Officer of Taiwan-based cryptocurrency exchange BTSE. Additionally, Conflux's chances in the Greater China area are aided by Hong Kong's recent legislative clearance for retail crypto trading, even if it is now only permitted for BTC and ETH.
The project's future trajectory will probably rely on its capacity to take advantage of these advancements in order to build a strong userbase and firmly maintain its place as the top blockchain platform in Asia as Conflux Network attracts more attention and investment interest.