According to official statistics issued on Monday, consumer prices in China were stable in June while producer prices fell for the ninth consecutive month. The information emphasizes the difficulties facing the second-largest economy in the world in boosting demand and reviving growth.
The inflation report came in below market forecasts, indicating that China's economy may need more robust policy backing to continue recovering from the stringent "zero-Covid" policies enacted last year. Concerns are being raised as the consumer component of the inflation equation seems to be moving towards a deflationary territory.

Grow Investment Group's chief economist, Joseph Bae, highlighted that the figures were lower than expected, especially in terms of consumer inflation. Although an improved economic performance is anticipated in the second quarter, he stated that the government is still considering the best ways to help the economy and that urgent rescue actions are unlikely.
According to China's National Bureau of Statistics, producer prices fell by 0.8% from the previous month and by 5.4% from the previous year in June. This was lower than expected, with the yearly decrease being the highest since December 2015 and the ninth straight decline.
The higher base for comparison, which resulted from a rise in global commodity prices last year as a result of geopolitical events, may be partly blamed for the decline in producer pricing. Producer price deflation, according to Zhichun Huang of Capital Economics, is expected to lessen in the second half of the year, in part because infrastructure expenditure will bolster commodities prices.
Because of a 7.2% decrease in pork prices in June, consumer price inflation stayed unchanged. This fell short of forecasts for a 0.2% increase. Core inflation, which does not include prices for food and energy, was 0.4% in June.
Rate reductions have already been made by the People's Bank of China to stimulate the economy, and further policy changes are anticipated. The market's expectations for extra policy assistance to be disclosed at a Politburo meeting later this month, when the nation's economic performance in the first half of the year would be examined, are expected to rise as a result of the low prices.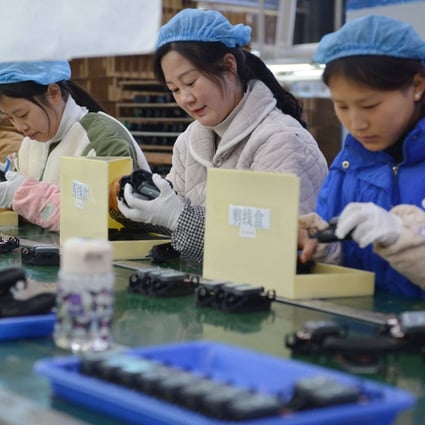 On July 17, information on the second quarter's economic growth as well as many monthly indicators, including those for industrial output, employment, retail sales, and fixed asset investment, will be made public. More information on the status of the Chinese economy will be revealed with the release of the next statistics.
Overall, China's persistent economic difficulties highlight the need for precise and aggressive monetary policy measures to boost demand and support a more robust and balanced recovery.