China made a critical decision by suspending the import of all edible seafood as well as aquatic items from Japan shortly after Japan started discharging treated radioactive water from the Fukushima nuclear power plant. According to Japan's Ministry of Agriculture, Forestry, and Fisheries, the embargo includes imports of seafood such red sea bream, scallops, and mackerel.
According to sources citing the state-owned electrical company TEPCO, the Fukushima plant was expected to start discharging its treated water after 1 p.m. Tokyo time.
This suspension is meant to "completely prevent the risk of radioactive contamination of food safety, protect the health of Chinese consumers, and ensure the safety of imported food," according to a statement from China's customs office. The earlier decision to forbid imports from the local vicinity of the nuclear facility served as a foundation for this one.
A team from the International Atomic Energy Agency (IAEA) was dispatched, according to an announcement, to observe the water release and evaluate Japan's compliance with pertinent international safety requirements. In keeping with Director General Grossi's promise to interact with Japan throughout the discharge process, the IAEA intends to keep a presence on-site "for as long as the treated water is released."
All radioactive materials—aside from tritium—are reduced to levels below regulatory criteria in the treated water, which is processed through the Advanced Liquid Processing System (ALPS) at Fukushima, before being diluted and released. Fumio Kishida, the prime minister of Japan, revealed plans to discharge over 1.3 million metric tons of Fukushima-related treated wastewater—enough to fill 500 Olympic-sized swimming pools.
China and Hong Kong both vehemently disagree with Japan's choice to pour the water into the ocean. Tokyo's actions, according to China's Foreign Ministry Spokesperson Wang Wenbin, were described as "extremely selfish and irresponsible," and it was emphasized that the ocean should not be used as a holding tank for Japan's radioactive water.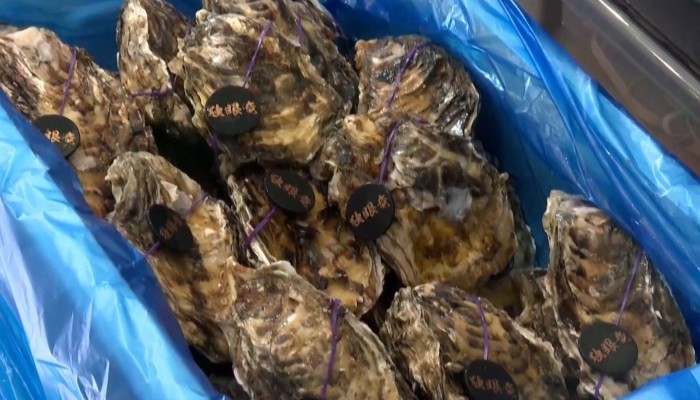 The IAEA, on the other hand, claimed earlier in July that Japan's plans adhere to international guidelines and will have a "negligible" effect on people and the environment. Despite accepting the IAEA's conclusions, South Korea expressed concerns over Japan's disposal strategy, stating that it "does not necessarily agree with or support the plan to release contaminated water."
In order to verify that safety regulations are being followed and that the marine environment is being protected, neighboring countries are constantly monitoring the situation in relation to the release of treated radioactive water from Fukushima.