Kyle Bass, a well-known opponent of China and the founder of Hayman Capital Management, has stated his conviction that Chinese President Xi Jinping is steadfast in his aim to start a war with the West, maybe by invading Taiwan before 2024 is out. According to Bass, Western onlookers, especially those on Wall Street, are unduly concentrated on the alleged economic impracticality of such a strike.
Bass compares Chinese President Xi Jinping to Russian President Vladimir Putin, emphasizing how both place a higher priority on geopolitical objectives than economic concerns. In a conversation with CNBC's "Street Signs," Bass said, "If you listen to what [Xi] says, I believe he will end up acquiring, reacquiring Taiwan by force by the end of next year." He pleaded for world leaders to pay greater heed to Xi's words and deeds.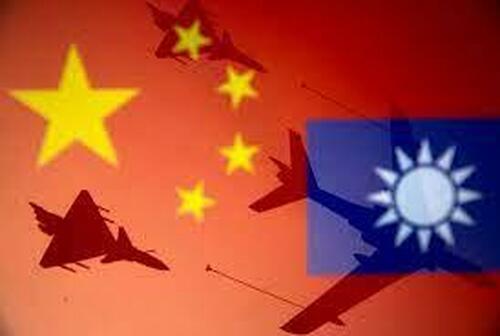 The Chinese Communist Party has previously said that the Taiwan issue is an internal matter, despite the fact that it did not immediately respond to Bass' claims. When Xi Jinping confirmed his third term in office in March, he underlined the value of peaceful cross-strait ties with Taiwan while also emphasizing resistance to "external forces" and rallies in favor of independence.
Since the end of a civil war in 1949, Taiwan has operated as a distinct state from China, but Beijing sees the island as an essential component of its sovereignty. Since most Western countries recognize Taiwan as a country with its own government, the status of Taiwan is a hotly contested issue on the international stage.
Three crucial signs of an approaching China-Taiwan confrontation were underlined by Bass:
Chinese military drills become more intense close to Taiwan.
Significant adjustments to mainland policy in anticipation of a possible war.
Despite the economic recession, refinery activity for marine diesel increased.
Bass underlined that taken together, these indications point toward confrontation. He cited the fact that China has recently passed laws to improve its capacity to combat espionage and risks to national security and that it has been stepping up military exercises surrounding Taiwan. He also saw a rise in the refining of marine diesel, which would point to a rise in the demand for marine fuel.
Bass recognizes that conflict is undesirable, but he claims that Xi Jinping seems eager to adopt a combative strategy. He emphasizes how crucial it is to be alert to the warning signals and be ready for probable geopolitical upheavals in the months to come.
Due to China's major involvement in the international arena as the second-largest economy in the world, the Taiwan problem has enormous ramifications for international relations and financial markets.