The decision to extend an invitation to six more countries to join the BRICS economic alliance—Brazil, Russia, India, China, and South Africa—has been made public. This announcement was made by the current BRICS chair, South African President Cyril Ramaphosa, during the ongoing 15th BRICS summit that was held in his country.
Argentina, Egypt, Ethiopia, Iran, Saudi Arabia, and the United Arab Emirates (UAE) are the six nations that have received invitations to join the BRICS alliance, according to a statement made by President Ramaphosa and posted on the X social media site, formerly known as Twitter.
President Ramaphosa stressed the BRICS group's diversity, emphasizing that it is an equitable collaboration amongst nations with different worldviews but a shared desire for a better world. A consensus on the guiding principles, standards, criteria, and processes for the BRICS expansion process has been reached among the five current BRICS members, he added.
Notably, adding the six countries that have now gotten invitations, a total of 23 countries have officially requested to join the BRICS. Nigeria and Ghana, two more significant African nations, have formally indicated interest in joining the coalition.
Mohammed bin Zayed, the president of the UAE, expressed his gratitude for the UAE's membership in this important group and emphasized the commitment to cooperation for the prosperity and well-being of all peoples and nations globally.
The South African Institute of International Affairs' senior researcher and policy analyst, Gustavo de Carvalho, remarked that the addition of additional members not only increases the BRICS bloc's profile but also creates potential for intra-coalition commerce in local currencies. In the statement, he emphasized how the BRICS countries as a whole called for changes to international organizations, notably financial organizations like the World Bank, IMF, and WTO.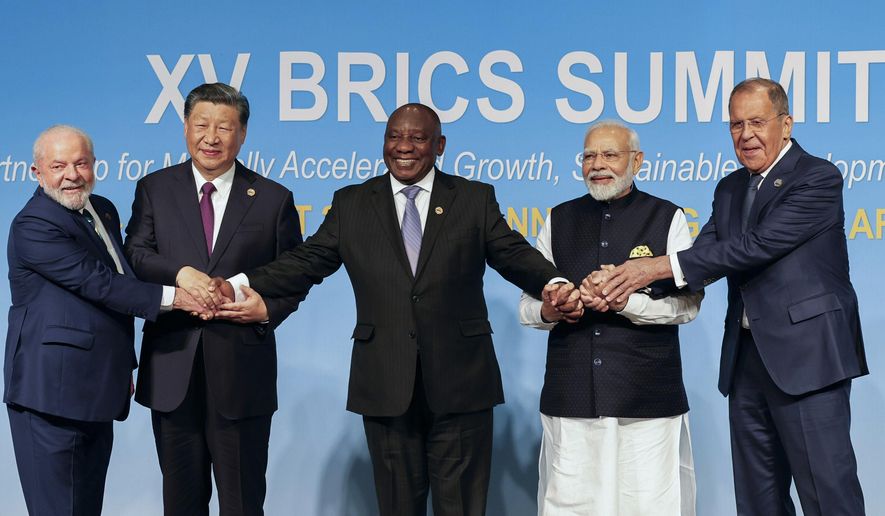 This BRICS alliance expansion may alter the course of the world economy and encourage greater cooperation amongst developing nations.