Peer-to-peer (P2P) cryptocurrency exchanges will essentially be outlawed in Belarus under legislation that is about to be introduced, which will be bad news for traders who operate inside Belarus's borders. In a recent Telegram post by the Ministry of Internal Affairs, authorities declared their plans to outlaw individual-to-individual bitcoin exchanges.
The law is designed to force people to only use exchanges in Minsk's High-Tech Park, a government program that was started five years ago to make the city a regional centre for cryptocurrency-related businesses. The ministry stressed the need to increase the country's crypto transactions' level of transparency and supervision.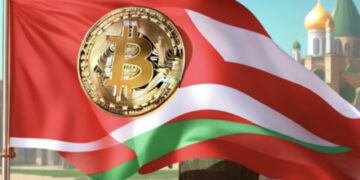 The government said that these illicit platforms enabled almost $8.8 million in unlawful transactions during the first half of the year, citing the closure of 27 illicit crypto exchanges by police cybercrime units since 2023's commencement.
Alexander Ringevich, Deputy Head of the Main Directorate of Internal Affairs at the Belarusian Ministry of Internal Affairs, emphasized the goal of making it hard for criminals to withdraw money using cryptocurrency gained via unlawful methods. Ringevich voiced his belief that the regulations will make it unprofitable for cybercriminals to operate in the nation.
The fact that Minsk earlier this year extended a statute offering tax exemptions to international crypto enterprises and their workers functioning in the country's High-Tech Park until at least 2025, however, might provide comfort to those worried about a severe crackdown on cryptocurrencies in Belarus. By providing incentives like visa exemptions, Belarus has aggressively pushed cryptocurrency exchanges, brokerages, and miners to establish a presence inside its borders.
According to crypto-related businesses operating there, neighboring Russia sees daily P2P crypto transaction volumes of around $296 million.
Belarus's dedication to assisting the cryptocurrency business in other areas implies a sustained interest in luring foreign participants and promoting itself as a cryptocurrency-friendly location, even if the country may be tightening laws on P2P crypto exchanges.