Andrew Bailey, governor of the Bank of England, has warned that despite the central bank's continuous interest rate increases over the last year, the United Kingdom is now experiencing a wage-price spiral. Speaking on Wednesday, Bailey emphasized the connection between external shocks and the domestic economy as well as the indirect effects of increasing energy costs as contributing causes to the continuance of core inflation.
The possibility for a wage-price spiral, in which employees seek greater salaries in reaction to increasing inflation, is what worries experts. In response, there is a rise in demand, which forces businesses to raise prices to cover rising costs. The next cycle results in what economists call "second-round effects," in which employees need even higher earnings to buy products and services.
Despite holding over 10% in March, the U.K.'s inflation rate shocked experts. Core inflation, which excludes food, energy, alcohol, and tobacco, held constant at 5.7%. In addition to a decrease in job openings, Bailey noted that the labor market is relaxing more slowly than had been expected.
Bailey pointed out that although nominal wage growth is in line with Bank of England projections, services inflation is still high. As a consequence, the monetary policy committee of the bank continues to believe that there is a strong upward bias in the inflation risks. Bailey reaffirmed the committee's resolve to change the main bank rate if required to meet the 2% inflation objective.
When Bailey urged for "restraint" in salary talks in February of last year, he drew criticism for being out of touch with the public's cost-of-living problem. Since there is capacity for pay growth and businesses may raise prices to safeguard profit margins, economists and policymakers in the EU and the US have lately voiced less worry about the possibility of a wage-price spiral in their respective economies.
However, analysts have emphasized specific concerns that the U.K. faces, such as the weakening of the pound sterling, dependence on imported food and energy, and a labor market hampered by post-Brexit regulations. Last month, Huw Pill, the Bank of England's chief economist, drew criticism for saying that everyone should acknowledge that they are worse off and stop passing on price rises to one another.
In response to the criticism, Pill reaffirmed his position and emphasized the need for the U.K. to address the strain on consumer spending power brought on by rising import prices compared to exports. Pill emphasized the need of understanding the effect of increased prices on actual purchasing power while realizing the harshness of the message.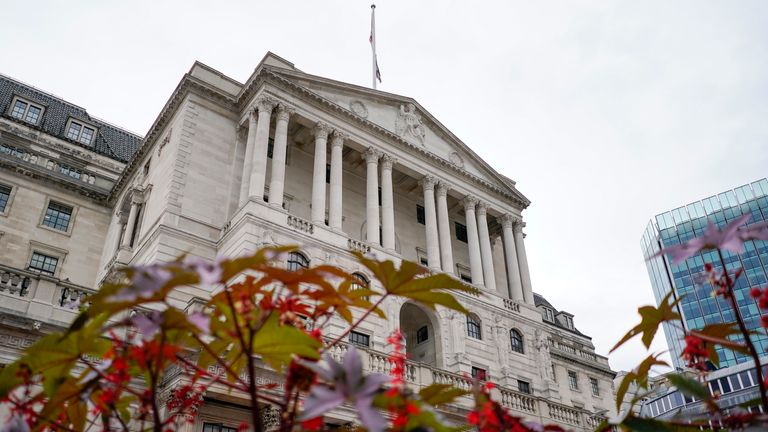 Policymakers and economists actively watch the developing scenario, cognizant of the possible effects of a wage-price spiral on the U.K. economy and the general public's financial well-being, as the Bank of England battles persistent inflationary pressures.